Events
We can't wait for #BlocClub next week. We'll be curling up on our couches and tweeting furiously while we watch the first episode of Twin Peaks, and we're looking forward to comparing notes with you.
Today's post kicks off the conversation with Craig Hildebrand-Burke.
---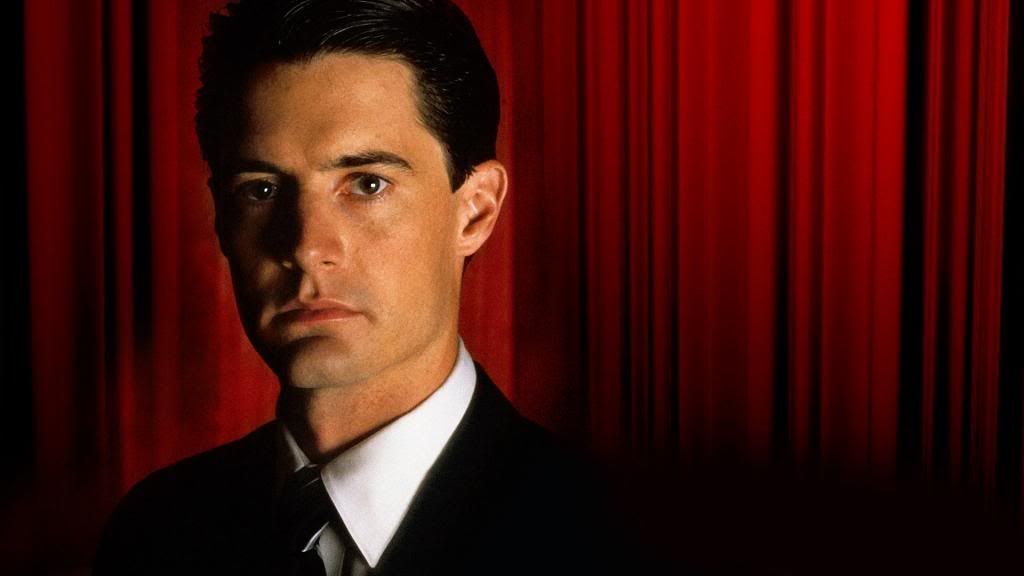 It's easy to underestimate just how much Twin Peaks influenced modern television.
As a result, it's easy to take for granted the glut of so-called golden age programming that we lap up each year. But hindsight breeds clarity, and if we look back at Twin Peaks, a show that premiered in 1990, we might be able to glean a bit of objectivity about our current embarrassment of TV riches.
For anyone coming to Twin Peaks for the first time, it might be difficult to pinpoint exactly why it's had such a lasting impact, and why it's often cited as mandatory viewing, even if it's a little cultish. We might come to Twin Peaks for the coffee and the cherry pie, but we stay for the innovations in storytelling.
Strictly speaking, Twin Peaks is a murder-mystery, and follows that basic formula. The body of Laura Palmer is found washed up on the shore in the opening scene, with the series then charting the investigation of new-to-town FBI Special Agent Dale Cooper (played by Kyle McLachlan), who uncovers all manner of suspects, red herrings, false trails and double lives of the Twin Peaks residents.
But it is precisely in this comfortable genre formula that creators David Lynch and Mark Frost disturb and unsettle conventional television viewing. We're expecting mystery, but we aren't expecting the answers Cooper discovers. We're expecting there to be secrets, but the secrets of the Twin Peaks challenge our status quo, and force us to accept there are more strange and disturbing occurrences in your average American home than some fictional fantasy-land on television. Rather than solving the crime, much of the first season concerns itself with portraying a town in grief, and the ongoing ramifications of loss on ordinary lives.
For Agent Cooper, this small town slice of middle America is a foreign country - they do things very differently in Twin Peaks. He is our guide, leading us through the quaint and twee daytime of diners, motels and gas stations, through to the dark nights of forests, lodges and owls who see everything. Witness Cooper's childlike enthusiasm for learning about all the local details – Douglas firs! Snowshoe rabbits! – proving that while he is there to solve a murder, he is attracted (and so are we) to a depiction of life that seems in jeopardy, a fondness for odd characters and simple yet strange lifestyles.
This was not a new trait for Lynch. Coming after Eraserhead and Blue Velvet, his predilection for small towns and their duality with innocence and darkness, Twin Peaks seems to be Lynch's absolute expression of that theme. While he continued it with varying degrees in Lost Highway and Mulholland Drive, this series is the defining measure of a Lynchian universe: the contrast and connection between light and dark, old and new, mundane and macabre.
The show transported viewers from the relative safety of their couches and living rooms to an unsettling and dreamlike portrait of themselves. At times it really didn't work, at other times it was televisual magic. But that's what was so defining about Twin Peaks: it broke every available mold for TV storytelling, and showed us what was possible for the medium.
Far too much ink has been spilled on cinema as a dream-like medium, but it took Lynch's series to suggest that dreams (and nightmares) should really happen in the home. Lynch's visual innovation to the storytelling in Twin Peaks showed just what television language could be, at a time when nobody ever looked at the small screen for visual semiotics, symbolic subtexts and dream imagery. That he took this thematic concern of the show and used it as part of the visual language of Twin Peaks narrative is testament to its lasting influence on shows like The Sopranos, Hannibal, Mad Men, Breaking Bad and Lost. Lynch practically indoctrinated households into the potential of television, and simultaneously created the desire in us to want more, to desire better stories, so that when Oz and The Sopranos hit HBO in the late nineties, we were ready.
In Twin Peaks we can see the seeds of The X-Files and Northern Exposure, and the later obsession with eccentric detectives seen in Monk, Cracker, Hamish Macbeth, and the various CSIs and Law & Orders. More recent efforts like The Killing and Broadchurch wholeheartedly lift the entire plot structure from Twin Peaks' early episodes. The show was parodied in Sesame Street, Saturday Night Live and The Simpsons, and continues to be one of those touchstones of cultural reference that makes newcomers to the show feel like they've been there before.
In Twin Peaks we have the recipe for success in TV, but by the same token we have the ingredients for disaster. The meteoric rise of the show was matched only by its far too early decline, yet by this model future shows learned how to craft challenging, long-form narratives, how to sustain them across seasons while still pushing the boundaries of the show, without devolving into a parody of itself.
Before Twin Peaks, television was relatively safe and structured in its disciplines and genres. Afterwards, writers and producers and networks realised how the limitation of television could only reflect the limitation of a show's vision. The breadth and depth of quality in TV shows of the late-90s and 2000s owe a debt to the ground broken by Lynch and Frost in Twin Peaks, and to revisit it is to witness the weird and dark birth of modern televison.
---
Craig Hildebrand-Burke
is a writer from Melbourne. He currently blogs for Momentum on books, writing, film and television. His short stories, reviews, opinion pieces, and other bits of writing can be found in a variety of places and publications. He tweets from @hildebrandburke and can also be found at
www.craighildebrandburke.com
samvanz
Sam van Zweden was Writers Bloc's Online Editor from 2013 - 2015. A Melbourne-based writer and blogger, her work has appeared in The Big Issue, Voiceworks, Tincture Journal, Page seventeen, and others. She's passionate about creative nonfiction and cross stitch. She tweets @samvanzweden.