The Book That
This is a The Book That... post from Ellen van Neerven
---
It often happens this way - you pick up a book, and only pull it out again years later when you really need it.
Brisbane, at the start of summer, delivers a humid weekend as a warning. The temperature is due to hit 41. I'd planned to work at home but by noon I'm wandering the streets, sweating like I've played a full 90, unable to do anything for the dying magpie I pass and desperate to find a cool refuge. I've got a book in my bag. It's Fever Pitch by Nick Hornby, the Penguin edition, and I've had it for five years. When I sit down at a tapas bar on James Street it's the first time I've looked past the cover.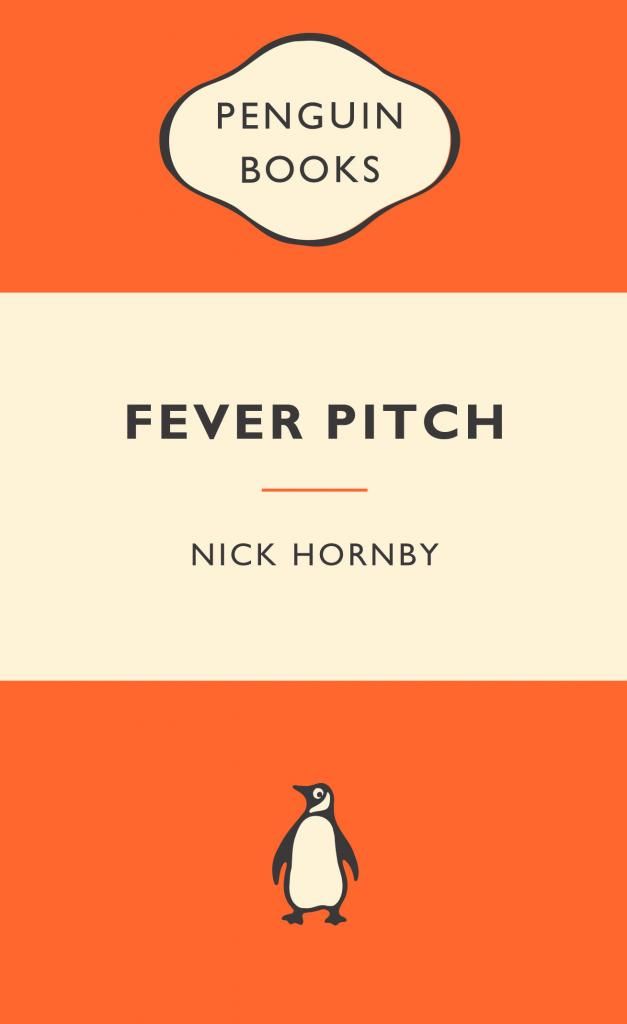 I read it in those hottest hours of the day, sipping pear cider, the drink that became mine those nights I watched games at the pub. It is only recently that the A-League, Australia's premier competition, has been showing on free-to-air television and I can watch games for free in my living room when I'm not at the stadium.
Reading Hornby, I am unburdened of guilt. Of missing parties and birthdays when there was a big game on. Of keeping my eyes glued to my phone. Of supporting my team when they are bottom of the table. Of making my friends and family and partners share the pain. A supporter's passion is justified with Hornby's words, he speaks to the emotion, that vulnerability within us all. When we sit in the stands and yell we are so very close to the children we were.
I'm yet to read a book that describes these sporting moments so well. The football books I read as a teenager had a sameness to them. I grew up with Murri and Dutch parents, and although I'm happy to be part of a Maroons win, or follow the Koori Knock Out, or cheer for the Bunnies with all them mob at the pub, my heart's set on the round ball – my Dutch father, who spent hours with me in the park, practising headers, won out. I enjoy watching tennis and the cycling and almost every other sport, but I'm up at all hours of the night following the European Championships, I take a week of work for the World Cup, and I would spend every weekend just watching the A-League if I could get away with it. My beloved Brisbane Roar have got me for life. No matter how disappointing the result, I'm already thinking of the next game.
This promise of summer in the air brings Hornby's descriptions of stadium life closer, and I feel excited when I leave the tapas bar. When I became a published writer I shied away from revealing my other life, thinking my love for the game was a dirty secret in a world heavy with words. The truth is, I find beauty in my favourite journalist's analysis, in the awkward post-game player chat, in the rhythm of a commentator rapping names in a string of passes. For a long time I thought of writing a book about football, but deemed it too difficult, and a childish dream. Reading Fever Pitch that day in the restaurant changed my mind. Art and sport had found a way to co-exist, and writing about sport didn't have to be ugly or one-dimensional.
Hornby's book is also a coming-of-age, describing a lonely childhood splintered by the divorce of his parents and first relationships that failed to last the distance on the stands. I think it's good to share a team, though the most harmonious relationship, I've found, is where your partner is just as involved with a different sport. Get two televisions and there will be no misunderstandings.
The summer will last and last.
---
Ellen van Neerven is a writer of Mununjali and Dutch descent. She is the author of Heat and Light (UQP, 2014).
samvanz
Sam van Zweden was Writers Bloc's Online Editor from 2013 - 2015. A Melbourne-based writer and blogger, her work has appeared in The Big Issue, Voiceworks, Tincture Journal, Page seventeen, and others. She's passionate about creative nonfiction and cross stitch. She tweets @samvanzweden.