The Book That
This is a The Book That... post from Tim Sinclair.
---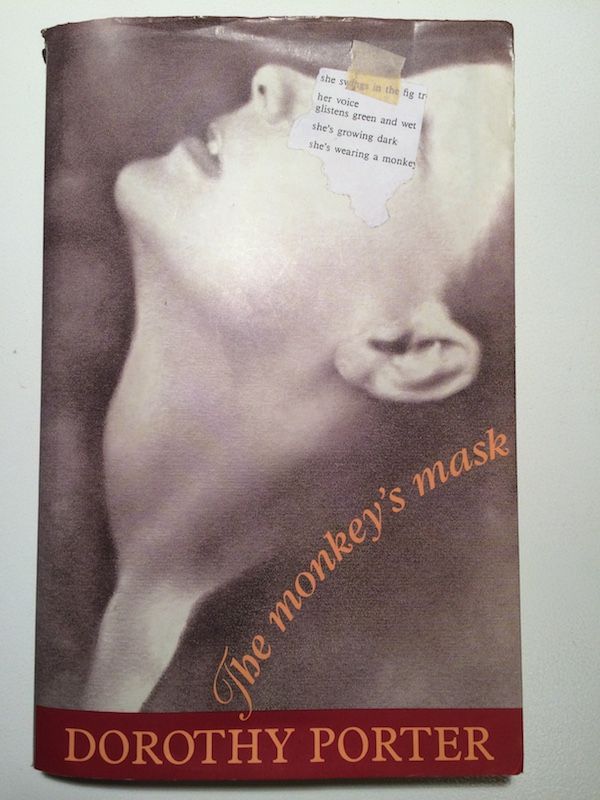 But this isn't a story about that. This is a story about how maybe it didn't. I'm writing a novel about story at the moment, and the concept is getting harder and harder to hold.
I have a slippery fish in my hand. See?
Once upon a time there was a boy. There was a library. The boy walked down the library aisles at random. He was looking for something, but he didn't know what it was.
(Just so we're clear: this is the memory I've told myself I have. This is the story of the memory that may or may not have been.)
He paused, or he knocked a shelf. The shelf knocked him. There was a moment handed out from the Universe's shiny supply. A book fell to the 70s-coloured carpet. The boy picked it up. He was unaware of the electric charge that surged through him at that moment.
Everything was different. Everything was the same.
Here's another memory. In a bookshop. A remainder table sprawling with lifestyle advice, ex-celebrity chefs, poetry. I know I bought most of my poetry from sales tables back then. A book fell from the stack, I paid my two dollars, it changed my life.
It wasn't The Monkey's Mask. It was another book. I even remember which one it was, and it had a strong voice, a clean voice, a voice I remember as teaching me something about poetry. Because I had a lot to learn back then. Not quite as much as I have to learn now, but still.
But still. Isn't it possible that another book fell? Another book at another time? Another location, like a library? Poetry is precarious. Everyone knows that. It has an unstable place in our society. I know that I stumbled a lot, back then. I had finally said to myself that I was going to get serious about writing and I was still wobbly from the declaration.
I know I found The Monkey's Mask at random, but surely it was not entirely random. Surely I was in the poetry aisle? Surely I was trying to fill some hole; trying to paper over the growing depth of my ignorance? I hadn't set out to write poetry, after all. I thought I would write prose. I hadn't asked for this.
I want it to be real, this memory. I've told it to people as though it is. I thought it was, for a while.
Because I said so. Because it's poetic. Because The Monkey's Mask came at me out of nowhere. Because some piece of the puzzle clicked into place that day, even if I didn't realise it at first.
These things I know: I hadn't heard of the novel, I hadn't heard of the author. I didn't know anything about the form she was using. These fish I have firmly in my bucket.
I met Dorothy Porter only once. I wish I'd been able to calmly express the influence she'd had on me, the importance she had in my life. I'd like that chance again.
The next time I saw her she was gone, and a thousand of us stood inside the Opera House, bound together through our various connections to this central, departed figure. I walked around Circular Quay after the memorial, all the way around Dawes Point. I looked back to the Opera House and saw a rainbow touch down on the room we'd been gathered in. This memory is true.
I did get the chance to get my copy signed, and it remains one of my true writerly talismans. It was some fifteen years after its publication, at the launch of El Dorado, and I approached the signing table nervously. I stood mute; she signed the glossy paperback.
And then I mumbled, I stumbled, I handed her my copy of The Monkey's Mask, with its tattered and tea-ringed dust jacket. She seemed chuffed to see this old friend. I like to think so. I want this to be true, too.
But what does it matter whether I communicated my passion that day? I wanted to tell her that this book changed my life, that it showed me something I didn't know you could do, that it was the piece of scaffolding that allowed me to write my own verse novels, that it was one of the very few possessions I took with me that time I drove east in a $500 Renault 12, searching for a new life.
I don't think I told her much of that. And I don't think the library's copy really jumped out at me. I can't even recommend the book to you – I'm far too close for that. It's a part of me, that's all. And that bit is true.
---
Tim Sinclair's latest book Run is a parkour verse novel set in Sydney. Talk to him on Twitter @Tim_Sinclair or take a look around www.timsinclair.org
samvanz
Sam van Zweden was Writers Bloc's Online Editor from 2013 - 2015. A Melbourne-based writer and blogger, her work has appeared in The Big Issue, Voiceworks, Tincture Journal, Page seventeen, and others. She's passionate about creative nonfiction and cross stitch. She tweets @samvanzweden.