Guides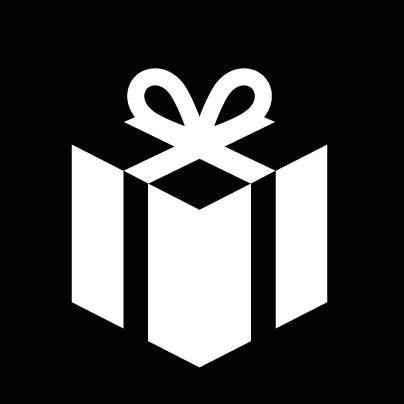 We know how hard it can be to buy gifts for writers, so we've gone ahead and asked our favourite writers, publishers and writers' organisations what they want for Christmas.
Every two hours today, we'll be sharing the wishlists we've gathered. Kicking off this glorious day of festivity hopes and dreams, we're joined by Duncan Felton. Duncan is a Canberra-based writer, editor, page grappler at Grapple Publishing, co-coordinator of Scissors Paper Pen, and library worker.
---
I don't drink alcohol much (so unwriterly, right?), and although Christmas is the time to ignore all dietary restrictions (unless that makes your oesophagus erupt into boils or something), I recently discovered my perfect Christmas beverage: GLÖGG ALKOHOLFRI. Yes, it's from Ikea and it tastes like liquid Christmas. For a bit of extra literary festivity and personalisation: cover up Ikea's label with your own classy design and turn it into one of those limited-edition fancy wine bottles, but with your own poem or a story on the label. Then we can all get drunk on Christmas and literature.
I have enough books to last me till at least next Christmas. But you know what sort of book I don't have enough of? Books by my favourite musicians! John K. Samson of The Weakerthans, possibly the best lyricist ever, has Lyrics and Poems. John Darnielle (of the Mountain Goats) has written a book on Master of Reality and, more recently, a novel called Wolf in White Van (love the look of it). And if you want to do an IOU, Darren Hanlon's got a book due in February to go alongside his new album. I want them all please thank you.
You know how you can 'buy' a goat, chicken or rich pile of cattle excrement as a charity gift card? They're really great and giving the gift of giving is probably way more worthwhile than most of the stuff we buy for each other because we feel compelled to. In that spirit, give the gift of giving, to yourself and your favourite editor or publication, by submitting the bestest submission ever to somewhere that might just dig it. As an editor, I hope there are people out there foregoing festivities to finish off their small masterpieces. When I check the inbox on Boxing Day, I want to find a pile of gifts – poetry that knocks me to the floor, a story that rewires my soul, a 10-page comic made from photo-collage, palindromes and emojis. Give it to me! Or to your other favourite literary repository, so we can all gaze upon its brilliance some day. Give the gift of submitting, it's the gift that can keep on giving.
Oh go on then, buy a book, some booze and an animal excrement charity card then too.
samvanz
Sam van Zweden was Writers Bloc's Online Editor from 2013 - 2015. A Melbourne-based writer and blogger, her work has appeared in The Big Issue, Voiceworks, Tincture Journal, Page seventeen, and others. She's passionate about creative nonfiction and cross stitch. She tweets @samvanzweden.