Editor's Desk
This is a post from the desk of Online Editor Sam van Zweden.
---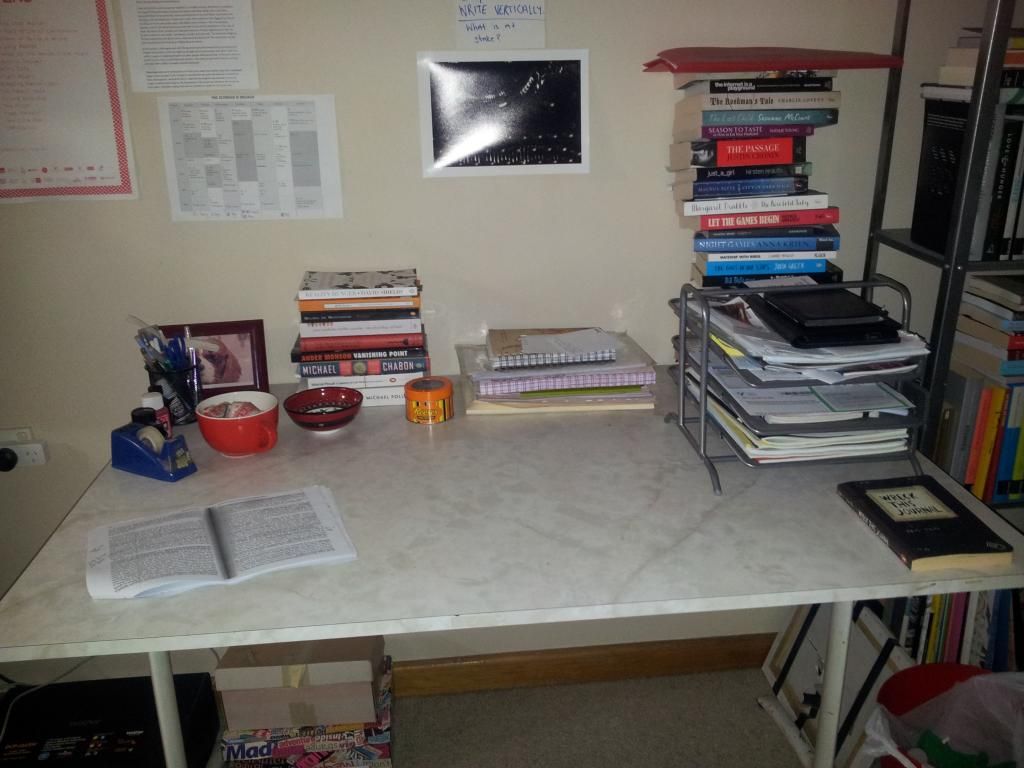 I've just spent this last weekend in Tasmania with my family - my Opa (grandfather) turned 80. As he's getting older, his memory is leaving him, and he's reverting to his first language (Dutch) more and more. Over the weekend he mostly spoke to me in English, but sometimes whole chunks of Dutch conversation appeared and I could only grapple for meaning with my limited understanding of the language. We got along just fine though, between Mum's translations and the amount of communication that happens outside of words. Our understanding of each other helped us work over and around the language and communicate anyway.
While "Translation" is a theme that might seem at the periphery of most of our lives, it's actually an essential skill that we all possess and use all the time. From translating hand gestures into meaning, to literally doing the work that changes French into English; from turning a novel into a film, to making a song out of our feelings. As writers, translation is a fair chunk of what we do, taking things from the world (or our minds) and turning them into something that other people can understand. Translation allows us to communicate with one another, despite barriers or complications.
The Writers Bloc theme for July is "Translation". This means that we get to hear from amazing writers who use translation in different ways through their work. We'll be sharing posts from the Marco Polo Project (who are doing an amazing job translating some of our Literary Cities posts into Chinese for a whole new audience!), poet, playwright and editor Izzy Roberts-Orr, and Jill-of-all-trades Steph Brotchie. We have another Literary Cities post to help us find our way around New York (in the capable hands of Estelle Tang!), and a look into the world of ghost writing with Grant McDuling, who helps people translate their own stories to be shared. These are just a few of the great bits and pieces we'll be sharing with you in July.
I'm excited, too, that our Writers Bloc family has expanded yet again, as we welcome Amy Maynard to the team! Amy's a champion of comics and art, and is bringing our readers kick-arse visual content through our Tumblr, Hell Yeah Writers Bloc! If you sometimes write things and draw things on the same page, Amy would love to hear from you.
As always, I hope that the work we're doing at Writers Bloc is helping you translate the sometimes scary, sometimes difficult, sometimes a whole damn lot of fun writing world into a workable career or hobby for you. We always love hearing about what you're working on, so get in touch.
The winter months are helping me put down my words; translating memories of my Opa washing carrots while I, four years old, sang to him from under the work benches and he hummed along. We knew what each other meant.
The stories we tell can happen in so many ways, and our language can be so many things. Happy writing!
SvZ
samvanz
Sam van Zweden was Writers Bloc's Online Editor from 2013 - 2015. A Melbourne-based writer and blogger, her work has appeared in The Big Issue, Voiceworks, Tincture Journal, Page seventeen, and others. She's passionate about creative nonfiction and cross stitch. She tweets @samvanzweden.