Editor's Desk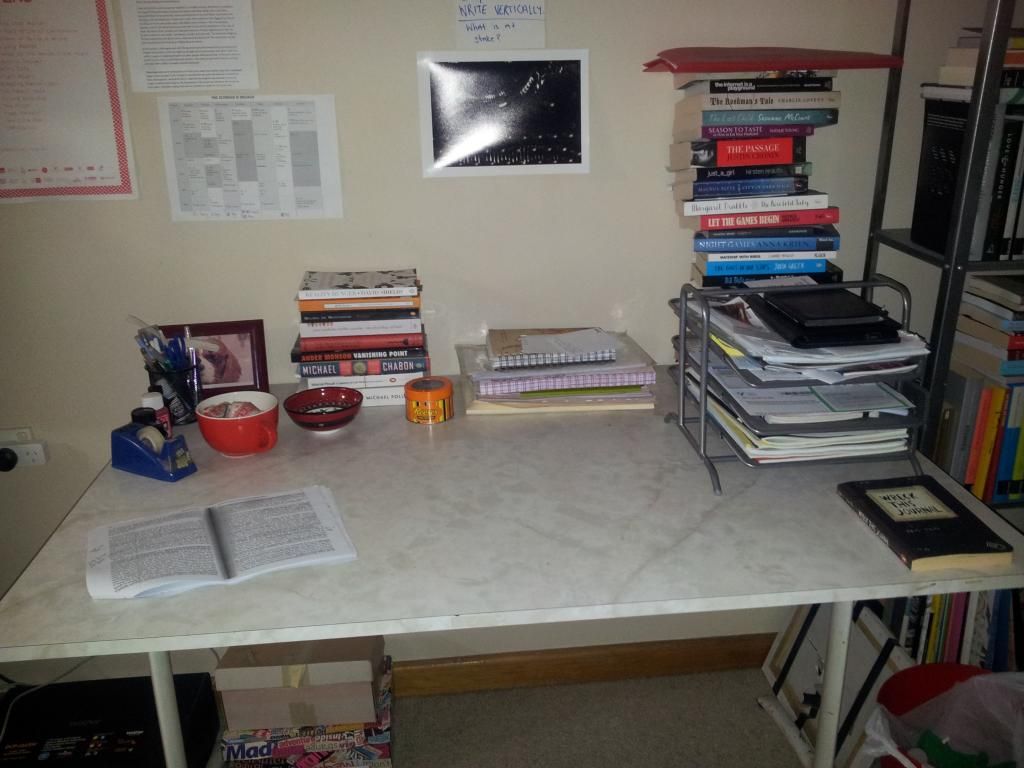 I've just spent this last weekend at the Emerging Writers' Festival. We finally managed to get four members of the Writers Bloc team together in one room, and got to meet all kinds of new, interesting people as well as reconnect with people we don't get to see as often as we would like. And we tweeted. Oh, we tweeted. We hope that anyone who couldn't make it in person still felt like they were there with us through the Twitter feed.
The National Writers' Conference kicked off with "5x5", where the festival ambassadors gave us their top 5 tips for writing. Maxine Beneba Clarke (author of just-released collection Foreign Soil) included in her advice, "You are only as good as the community that surrounds you. Celebrate your successess, but celebrate everyone else's too."
Community is such an important thing, that perhaps we don't think about enough. In school they teach you craft, and if you're lucky maybe a very brief thing or two about invoicing. They don't stress enough the importance of making connections with the writers around you. The writers who surround you are potentially the best support network you can ever have. They understand the joys and frustrations you will go through. Amongst them might be your ideal reader. Making the effort to push through awkward first conversations and connecting on a human level with those people can be very worthwhile.
While, at Writers Bloc, we try to provide a sense of community for writers wherever they are, we also hope that you reach out to whoever is around you. This month, we will hear from writers who have done just that, in one way or another. Whether it's through a sponsored mentorship or a more organic connection, the mentorship stories we'll be sharing will hopefully inspire you to connect with someone who inspires you and is kind enough to share.
I can vouch for mentorships - I've had a very generous mentor, and he has championed, edited, read, listened and stood up for me. He's told me when things don't work, and helped me make sense of situations that I felt unprepared for. He's been the strongest of supports in my writing life, and I don't take that relationship lightly. It means that I also want to help writers find their feet as he's done for me - I feel like this ethos of kindness, gentleness, and generosity creates the safest community that writers can be in. And safe places make for brave art.
So reach out. Ask for help. Whether it's an ongoing relationship, or just some advice on something tiny and particular, these connections with other writers are vital.
SvZ
samvanz
Sam van Zweden was Writers Bloc's Online Editor from 2013 - 2015. A Melbourne-based writer and blogger, her work has appeared in The Big Issue, Voiceworks, Tincture Journal, Page seventeen, and others. She's passionate about creative nonfiction and cross stitch. She tweets @samvanzweden.