Mini-series
We believe that obsessions are a great driver for creativity. Throughout February, we're hearing from writers on their obsessions. Today's writer, Sandra Hajda, is obsessed with gardens.
---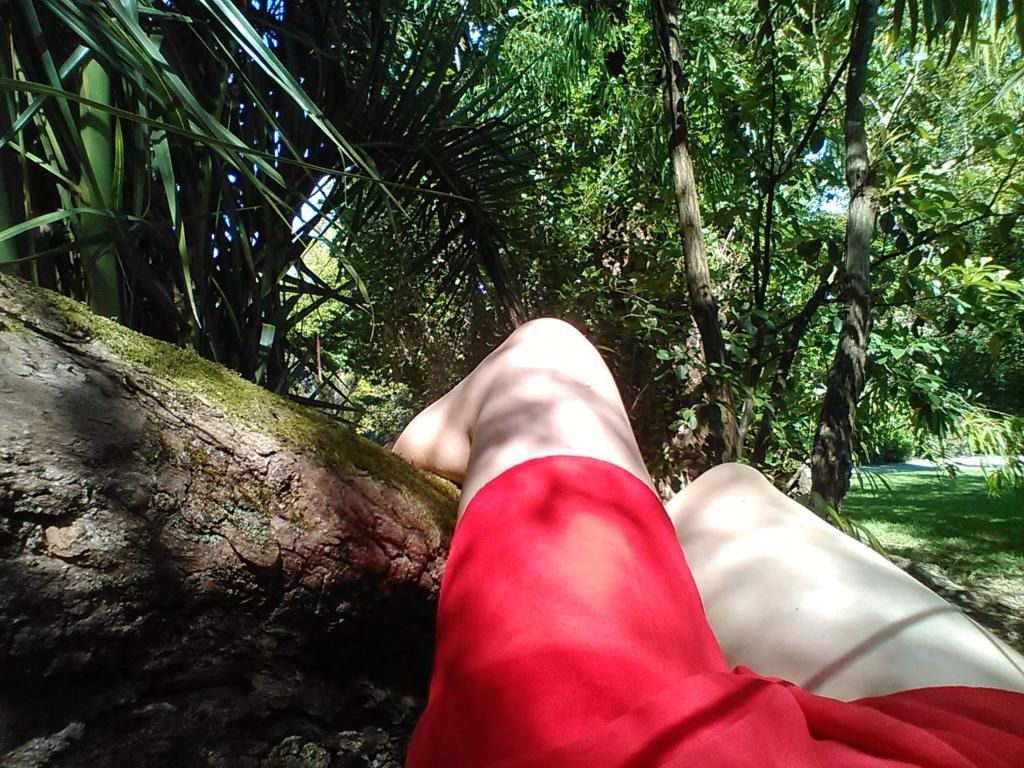 At Hedgeley Dene Gardens
I have not always loved nature. I went through a spell of technophile ranting in university pubs over bad house wines in my early twenties. I had just discovered Ben Bova and Star Trek and felt convinced that slick surfaces and tree-less horizons were the way forward for humanity; that we should welcome global warming because, after all, isn't necessity the mother of all invention? I was ready for rifle-grey biodomes, for hovercrafts, for robot surgeons, for teleportation and weekend getaways to the moons of Saturn, and felt convinced that a bit of global warming and tree-withering would speed things up, sending the scientific community into a tailspin of necessity-fuelled discovery.
The idea of a technological sublime is indeed gaining momentum. Take this Next Nature article from 2011.
The admiration of the natural sublime, as it might be experienced in the Grand Canyon, was replaced [last century] by the sublime of the factory, the sublime of aviation, the sublime of auto-mobility, the sublime of war machinery, and the sublime of the computer.
The awe we might once have felt staring at a night sky we now feel when we consider the technological wonders all around us, says Jos de Mul. I know what he means, and during my technophile phase I used to natter things along those lines as well. However, I would note that the reality of most people's interactions with technology is far less "awesome". It is one of narcissism (chasing Facebook likes) more than wonder, commerce (Paypal exchanges and Commbank transfers) more than philosophy, anxiety more than transcendence. It's a reality of small rooms and staring at your keyboard between pyjama-clad knees. It's sitting hunch-backed at a laptop, inside a bedroom that really needs its windows thrown open, worrying about friends who aren't really your friends and trying to impress people who are, in turn, scrambling for someone a little higher up the social ladder.
The sublime still lives in wild places. In Nature.
'I don't care what you and your friends say,' Nature seems to whisper. 'I could crush you all like ants.'
I was sad to read Ellena Savage's articles about travel and female self-actualisation recently. Savage (who has been described as a Selfie Idol and written articles with titles like 'Looking for depth in a selfie' concluding, without exception, that there is none) writes:
[The] project of self-fashioning through removing oneself from the ills of society pretty much sums up the narrative of the modern (male) subject. Why do girls tend to self-actualise in more socialised (and therefore less impressive, less heroic) ways?
Savage points out that trekking out alone into the true wild (Australia's deep north, say, or Antarctica) is too dangerous for a woman to attempt. There may be truth in that. But a garden is a great little oasis into which to retreat, for a break from all that upvote-mining and like-harvesting (and to give your arm a rest, lest selfie stick-elbow becomes the new tennis-elbow). Social media addicts would probably discover, if they tore their eyes from their own pixel-forged visages for a moment, that the break does them good. I guarantee that as you stare at a gibbous moon through the trees your thoughts will take shapes as flowing and unexpected as the cloud-puffs moving over the orb.
Some of my favourite garden experiences:
Lying flat on a rock at Point Gellibrand Coastal Park reading Evelyn Waugh, surrounded by green caviar (also known as sea grapes). I looked up to see three Australasian Pelicans staring at me, so intensely I nearly dropped my edition in the water. The birds were gorgeous - stark-white with long school teacher-ish faces, beaks dabbed with orange at the ends, as though they'd taken turns fishing in a tiny tin of paint.
The Australasian Pelican, with its distinctive orange-tipped beak.
Image source: Flickr / brisbanecitycouncil
I have lain under every tree in Flagstaff Gardens, looking at the sun sparking through all those different canopies, like an unfussy sexual predator who finds something to like in the view under each girl's skirt.
I suffered through a terrible date at Shakespeare in the Park in the Melbourne Royal Botanic Gardens in 2007. The guy took my comment that 'I don't think we are a good match' badly and demanded that I give his Jatz biscuits back. Years later, at the same play, I fell wondrously in lust with the hard-bodied boy who played Puck and, lush as he was, held off from flirting (he was 19).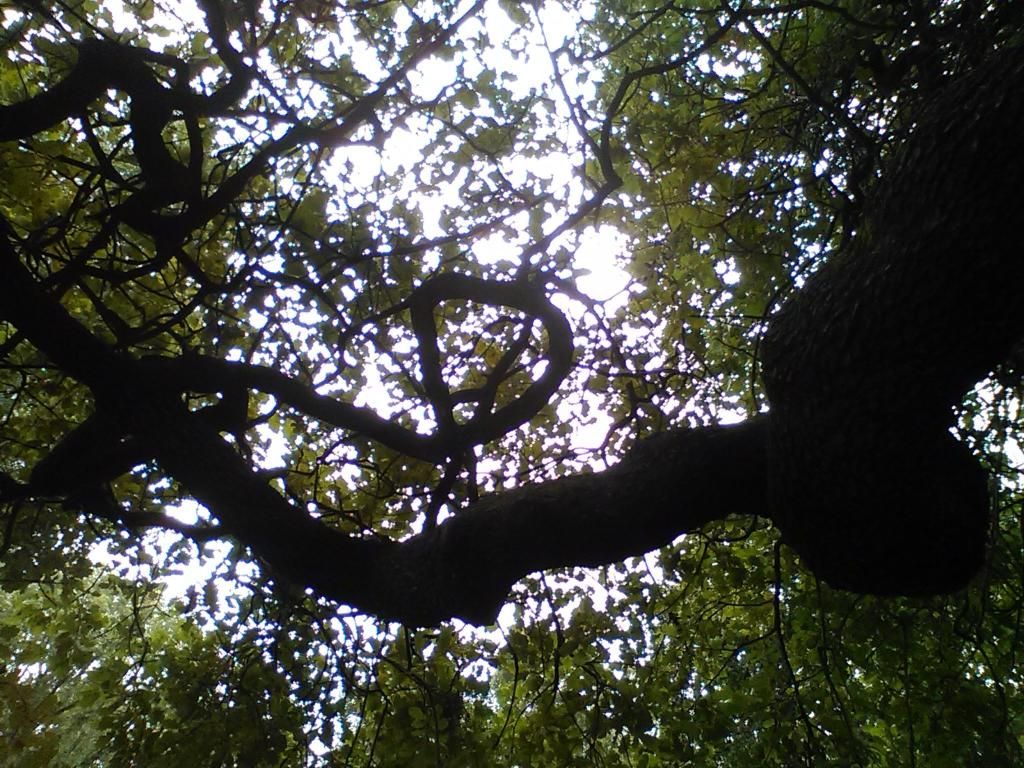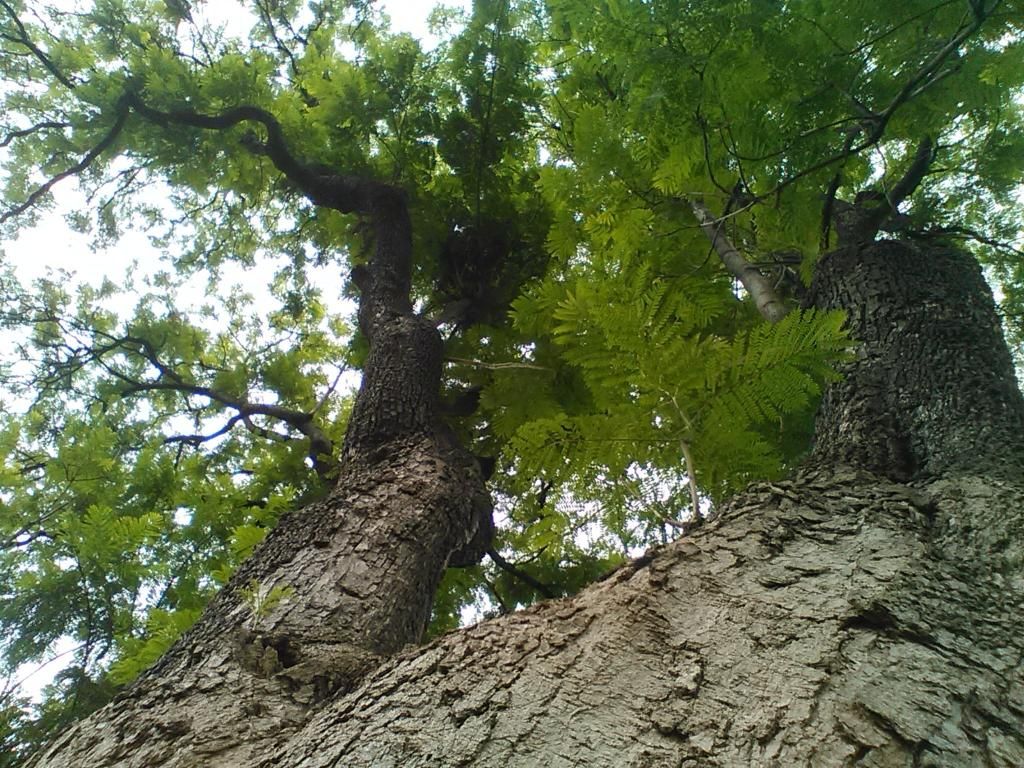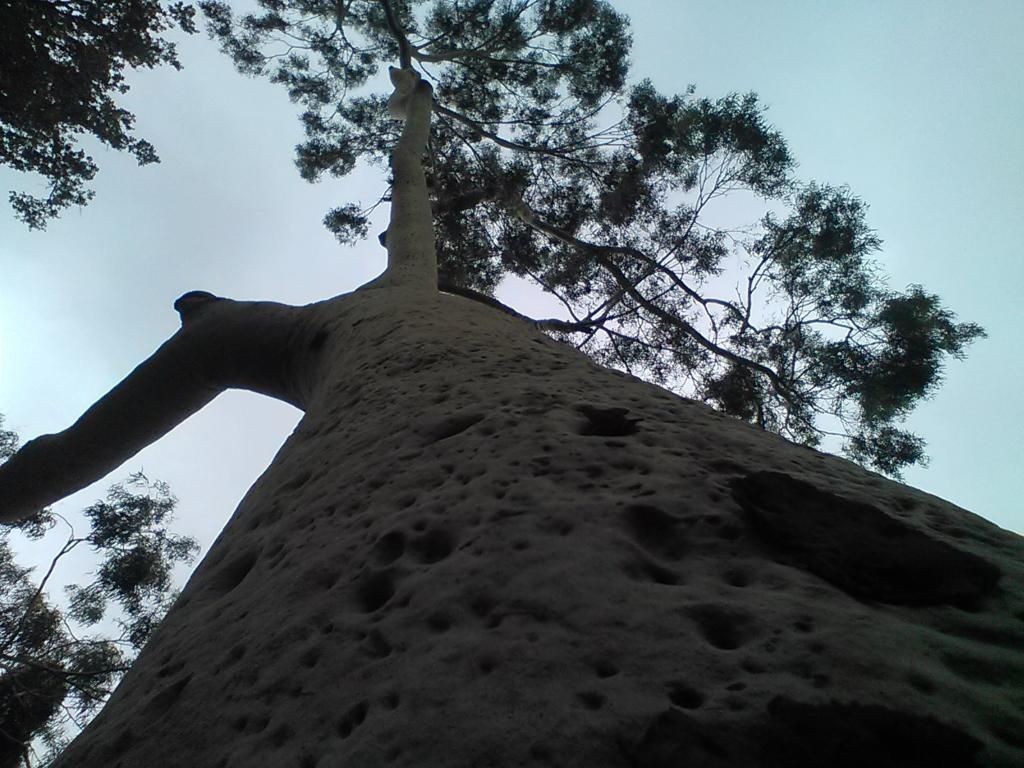 Canopies of Flagstaff Gardens.
I hiked up the sculpture trail in the gardens of Werribee Mansion, marveling at the silhouettes of lions and elephants at the adjacent zoo. The creatures look so surreal when they appear through the trees! The Australian bush clears and in the distance, a speck of the African savannah hits you. You feel like you are in a mishmash music video rife with cultural appropriation, or perhaps at the 1889 World's Fair.
I lolled in the rose garden of St Kilda Botanic Gardens.
I searched for the waterfall at Yarra Bend Park.
I caused a minor scandal when I climbed the dusty red rock slope at Cranbourne Gardens and straddled it like a horse, unaware that this is, in fact, forbidden.
These experiences were great, but nothing – nothing! – beats lolling about in a garden tipsy. So many times, face still streaked with tears after a row with somebody, I downed a shot of spirits, got on the train, and rattled to the nearest sanctuary (Fitzroy Gardens, Flagstaff Gardens and Rippon Lea House and Gardens are my favourites for this).
What is amazing is the way nature seems to respond to your cries. You walk, sobbing, and see things that either soothe you or break your heart some more. In a teary state at Rippon Lea, I watched a family of awkward teenage ducklings abandoned by their father. As I neared the brood he got up from his position at the front and plonked himself at the back instead, covering his own ass at the expense of his children.
That same day, sitting by the water (trying to recover from my tipsiness and sadness by taking deep breaths of lake air), I watched a nice family mingling on the bridge. "Look!" the teenage son cried, pointing at the birds nesting and squawking in the scrub. His tiny cousins clustered around him, but his mother's reaction – an impatient toss of her head and tight-lipped push-ahead with her pram, not even stopping to look – was so cold I may have sobbed some more if I wasn't all wailed out already.
Yes, these sights matched the tenor of what I held inside me. I saw the cruelty of nature, and of family life. I saw beauty alternating with harshness. Have you heard those new-agey spiritual ideas that you attract experiences that match the energies you are already holding inside you? I don't feel that so much in the city, but I feel it in gardens, for better or worse. And I like it!
The bridge at Rippon Lea where a rejecting parent chilled my heart.
Image source: Flickr / patmilphotos
Why does that happen? Perhaps these magic energies flee from urban settings, from realms where there is too much artifice, too much self-regard and claustrophobia, too many selfies and Supre outfits and credit cards. The spirits have retreated to the wild, and sometimes – just sometimes – you can glimpse them in a garden too. Have a visit, and see what they show you. If you write your thoughts down in a garden, letting them flow from a gin-numbed head, you might be in for a surprise. You'll gasp in shock when you look through the pages the next day and see what you wrote.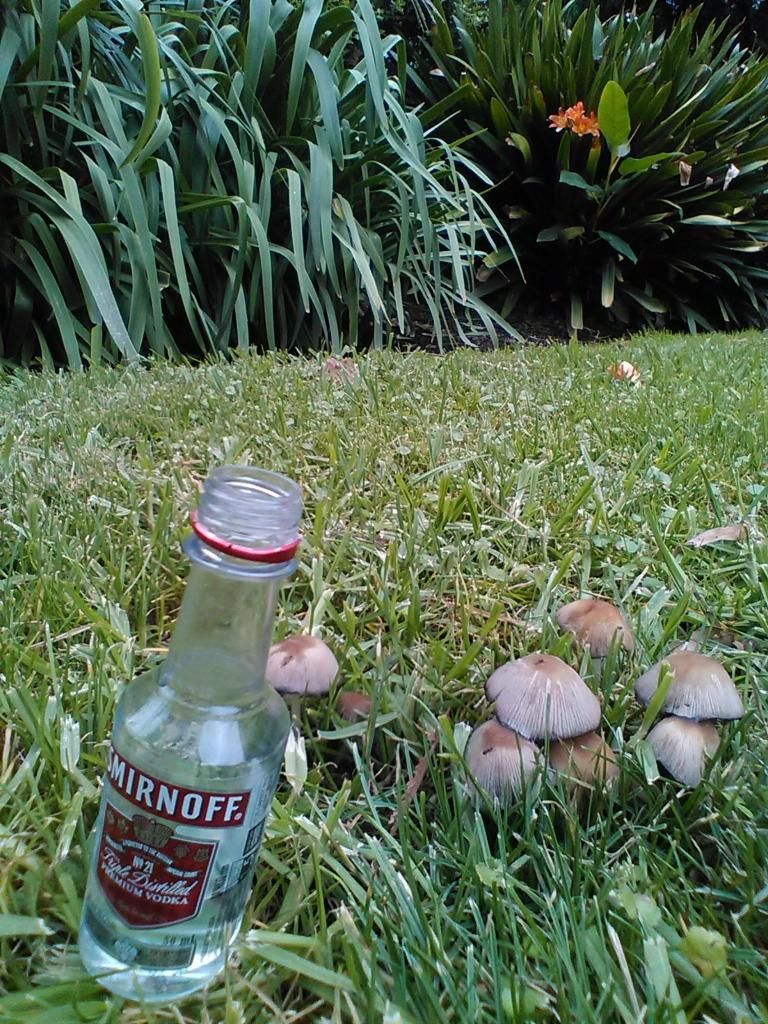 Garden-variety debauchery - mushrooms and vodka
---
Sandra Hajda's writing has appeared in Overland, Going Down Swinging, The Rumpus and a few other places. She is a Varuna fellow for 2015 and can't wait to write in the Blue Mountains.
samvanz
Sam van Zweden was Writers Bloc's Online Editor from 2013 - 2015. A Melbourne-based writer and blogger, her work has appeared in The Big Issue, Voiceworks, Tincture Journal, Page seventeen, and others. She's passionate about creative nonfiction and cross stitch. She tweets @samvanzweden.