What's My Scene
This is a What's My Scene post by Krissy Kneen from the Good Sex Award Book Club.
---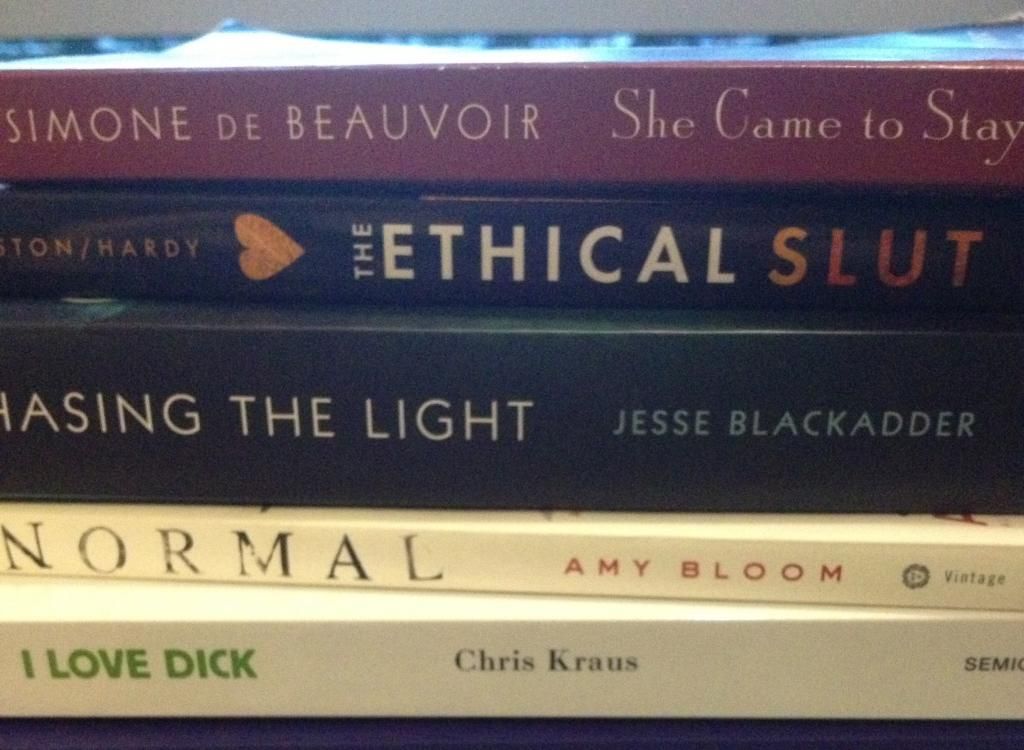 Have you heard about the Bad Sex Awards? This is an annual booby prize presented by the Literary Review to the literary novel with the worst sex scene. The scenes are often taken out of context and sometimes the award goes to scenes that depict bad sex rather than badly written sex. This is a problem because this year Man Booker Prize winner and Australia's darling Richard Flanagan was up for one - so now it is personal.
Every year I am infuriated by this puerile shaming game that just helps to discourage good writers from tackling sex scenes. So many novels (just like films) cut away from the action when two (or more) characters step into the bedroom. The door is shut on the reader leading us to wonder what happened between the lovers. The problem is that what happens between the sheets is a very important part of human interactions. How we 'perform' when we are naked with each other really shines a light on our true natures. Our relationships to each other are transformed during sex and so often the reader misses out on seeing this transformation due to our coyness as writers.
The Good Sex Award Book Club was formed three years ago partly as a reaction to the Bad Sex Awards. As a writer, my primary focus has been human sexuality and I wanted to read as many great examples of books that tackle this complex subject as I could. I was also beginning to research for my forthcoming book The Adventures of Holly White and the Incredible Sex Machine (Text Publishing, due for release April 22nd 2015). The novel references the classics of the erotic genre and I needed to cram in a lot of reading to prepare my self for tackling the subject. I decided to gather like-minded people around me to discuss the works and see the books through a variety of perspectives.
The book club was so successful that it is running even now that the research for my novel is complete. In fact, the book club itself is now a central part of my novel. Holly, my protagonist joins 'Sex Club' who meet to read the classics of the genre. You may even find some of the characters in the novel have a sneaky resemblance to some of our longer-term members.
In the three years of the club we have read everything from de Sade to Linda Jaivin. We have been keeping a timeline of novels to keep track of their relationship to each other and have found that many great works of erotica reference other great works of eros and it is always a delight to understand and appreciate these references.
We meet at Avid Reader Bookshop, the first Wednesday of every month at 7pm, and are starting back after a Christmas break reading E. E. Cummings' Erotic Poems and the memoir The Dangerous Bride by Lee Kofman. We will be tackling Perv by Jesse Bering in March and American Psycho in April, which is still banned for sale in Queensland (yep, come and arrest me, Queensland Police!). And of course in May we will be reflecting on our own book club antics by reading about Holly and the Incredible Sex Machine. It will be fabulous to see if my very own real life Sex Club recognise the references we have shared in book club or the little portraits of other members in the club.
The Good Sex Award Book Club is free to join but you must purchase the book from Avid Reader Bookshop (10% discount for the book club books). Check our our calendar on the Avid Reader Website here.
For more information about The Adventures of Holly White and the Incredible Sex Machine check out the Text Publishing website here.
---
Krissy Kneen is an award winning poet and novelist. She is the author of the memoir Affection, the erotic adventure Triptych and the novel Steeplechase. In 2015 she will release two books, The Adventures of Holly White and the Incredible Sex Machine, and the Thomas Shapcott award winning collection of poetry Eating My Grandmother.
samvanz
Sam van Zweden was Writers Bloc's Online Editor from 2013 - 2015. A Melbourne-based writer and blogger, her work has appeared in The Big Issue, Voiceworks, Tincture Journal, Page seventeen, and others. She's passionate about creative nonfiction and cross stitch. She tweets @samvanzweden.