Building Blocs
This is a Building Blocs post from Martine Kropkowski.
---
LIFE of Pi took six submissions to be published; Harry Potter and the Philosopher's Stone took 12; The Help, 61; and The Chronicals of Narnia was in the submission cycle for years*. Submitting work is a necessity for emerging and established authors alike, and persistence is key. So how do you keep, keeping on? How do you even find 61 prospective publishers?
I spoke to Queensland Writers Centre's Peter Ball to find out.
As Manager of The Australian Writer's Marketplace (AWM), Peter Ball helps writers find a market for their work, and his advice is threefold: create a submission list, get to know other writers, and keep submitting — and re-submitting — your work.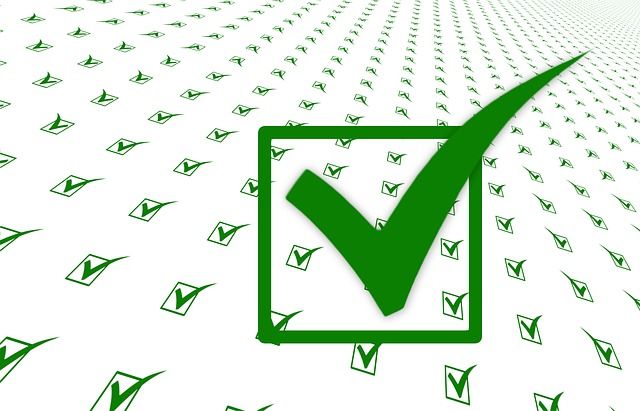 Creating a submission list
Ball manages The Australian Writer's Marketplace (AWM) or what he calls the 'phonebook of writing opportunities'. AWM is a detailed resource for markets in Australia and is a great place to start when creating your submission list.
In it, you'll find listings for various markets including book publishers. AWM lists the type of work publishers are interested in, their target readership and submission guidelines. But remember, AWM only lists Australian publishers, so if you'd like to submit overseas you'll have to research your relevant markets there, too. If you're interested in the US market, try Duotrope, which is a submission database similar to AWM with predominantly US listings.
Also, take note of which publishers are publishing work similar to yours. Check their websites for submission guidelines and, if they're accepting unsolicited manuscripts, add them to your list. And of course, don't forget web-based publishers.
'Then', says Ball, 'start at the top and work your way down until someone says yes.
'With fiction,' he adds, 'you need to be finished. Your sample pages will tell the editor if you can write and your synopsis will show you know the structure of a story and you know how to end it.
'Non-fiction is a different beast. Non-fiction you can sell off a pitch — even if you're starting out — because a lot of what you're doing is proving to the publisher that, a you have the authority to talk about what it is you're talking about and, b that you can write and you have a framework. So you need sample pages and a much more detailed breakdown of what's going to be included in the book than a fiction writer ever would.'
Your pitch should include your idea, along with evidence that you can produce work — usually by a series of articles you've written before. If you haven't had any work published before, start by pitching ideas to your local newspapers or magazines, or submit your fiction to literary journals. Once you have a piece published, use it to pitch your next, and gradually build up a portfolio from there.
But just knowing the markets isn't enough. Ball says, 'When you're submitting, you're looking for a combination of audience, income, and prestige. AWM can tell you some of that, but you don't learn the rest until you're engaged in a community.'
Finding your writing community
'There's a magazine called Lady Churchill's Rosebud Wristlet', says Ball. 'It's a very quirky magazine produced by a couple of people in Boston; they don't pay particularly well and they probably have a readership in the couple of hundreds. When I started reading it, people put it together by folding photocopies over and stapling it.
'If you saw that in a listing database it probably wouldn't look like something you should submit to. But, if you know science fiction writers, you'll know it might only have two hundred readers, but those two hundred readers include editors who are putting together years' best science fiction anthologies. You can't know about that kind of stuff without knowing other science fiction writers.'
So how do you find these communities? Attend workshops, writers' groups, and conferences such as GenreCon, a biennial writers' conference with the specific aim of grouping together authors in their genres. Ball says, 'Once you've met one or two people you follow their Tweets, their Facebook, their blogs… and they pass on what they're doing. It can feel very slow and then, all of sudden, you realise you know all this stuff.'
And all that rejection?
Ball warns taking rejection personally is counter-productive. Even he, who is regularly published, takes eight to ten submissions to be accepted by a publisher when he's submitting speculatively.
He says, 'Publications are looking to fill a spot and unless you've submitted the thing that fills that spot they're going to say no — it's got nothing to do with your story, it's nothing personal — you're just not filling that spot.
'Getting over that and just learning to submit is massively important, and more than anything else is the thing that writers get wrong.'
Having said that, you should take every rejection as an opportunity to improve your piece. If you're lucky enough to receive feedback from a publisher, incorporate it before submitting again. Similarly, if you've recently attended a writer's course or workshop, a rejection gives you the opportunity to weave your new skills through your work before trying again.
Where to now?
Don't sit there on the next Pulitzer Prize winner or global phenomenon. Create a submission list, get involved in a writing community, and submit, submit, submit. Who knows, your publication could be just one more postage stamp (or click) away. Best of luck.
---
Martine Kropkowski is a freelance journalist and editor. She's been published in Style Magazine and various custom magazines. Her play In the Bag was a finalist in Sydney's 2009 Short+Sweet Festival. Follow her on twitter @martine_krop.
*Information taken from www.literaryrejections.com
samvanz
Sam van Zweden was Writers Bloc's Online Editor from 2013 - 2015. A Melbourne-based writer and blogger, her work has appeared in The Big Issue, Voiceworks, Tincture Journal, Page seventeen, and others. She's passionate about creative nonfiction and cross stitch. She tweets @samvanzweden.