Literary Cities
This is a Literary Cities post from Katerina Bryant.
--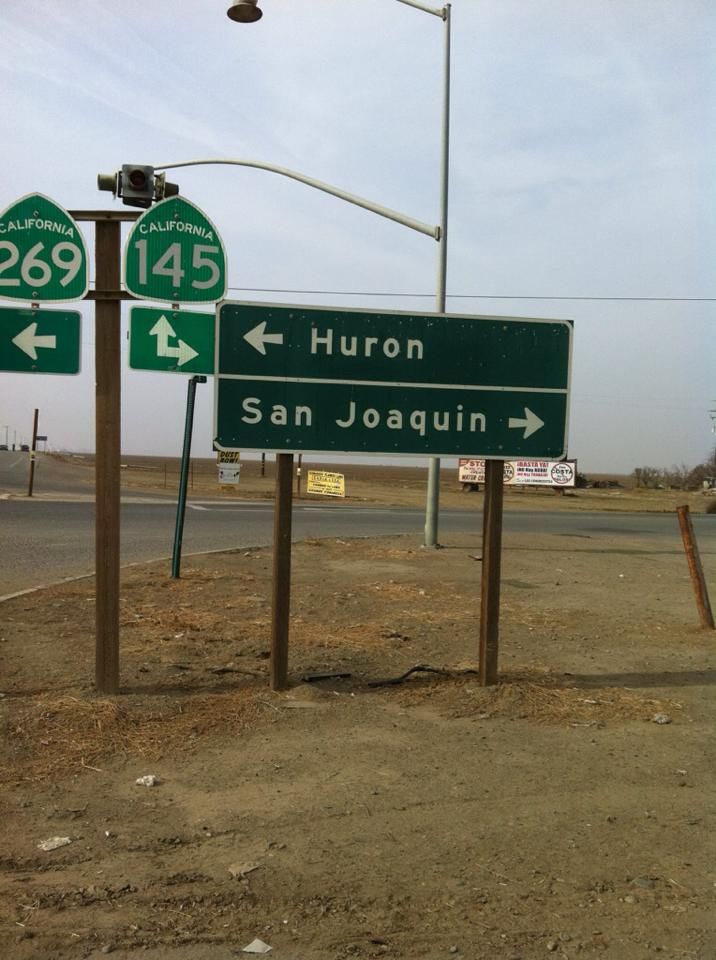 Recently a 64-year-old man was arrested in Fresno, California on suspicion of cooking meth in his apartment at the California League-Fresno retirement village. Local cop, Lieutenant Joe Gomez told the media, "[it's] just shocking someone that age would do that, but actually a perfect place to do it, right? Retirement village, who would suspect it going on there?"
Funnily enough, when reading this news I didn't find it "just shocking." Fresno is considered the Meth Capital of the World, with heavy competition from Atlanta, Butte and Kansas. In 2009, Louis Theroux filmed the documentary, The City Addicted to Crystal Meth in – you guessed it – Fresno. So a cook living in the California League-Fresno retirement village seems just about right.
Because of this, Fresno may not be thought of a traditional writing city. Unlike Paris and New York when you Google "Fresno literature", an Alcoholics Anonymous pamphlet pops up. In my time there, I can't recall seeing a single bookstore or library. Despite this, my week in Fresno inspired me to write more than my time walking through Harvard Square in Boston or soaking up the culture in San Francisco.
I came to this not-so-literary city with my mother, the sociologist, and her colleague investigating the social impact of water toxicity and dangerous agricultural practices. While my hometown of Adelaide is considered the Cannabis Capital of Australia due to pretty relaxed laws, Fresno is something else. Wild dogs roam in packs. Meth costs as little as ten dollars, making it cheap and accessible for young people. Gangs are rife and the sound of shots is abundant in the downtown district.
As we arrived at our hotel, having navigated the distinctively American 6 lane streets in our rental car, we talked to the bouncy-haired receptionist at the lobby.
"We noticed a restaurant a couple of blocks away. Is it okay to walk there?" my mother asked with the hope of finding a quick dinner at 10pm.
"I wouldn't."
And so we heeded her advice and didn't stroll anywhere during our stay. We drove to our dinner at the Fashion Fair Mall in Clovis, Fresno's wealthy area. Fashion Fair is #1 of 6 shopping destinations in Fresno, according to Tripadvisor. It boasts valet parking and a drive through ATM but for all its "glamour" the area still advertises car repairs from smog-related damage. The air pollution is so bad there that it actually damages cars.
For the first few days I spent a lot of my time in our hotel room, reading and skyping home. That is, until one night our party of three went to the Spokeasy Public House. Tripadvisor ranks the bicycle-themed bar as #1 of the fifteen listed nightlife spots in Fresno. It was here I met my mother's colleague Jess and her brother.
Jess had lived in Europe before she moved back to Fresno to look after her ageing parents. She has adopted four stray dogs and regularly takes students on tours of downtown Fresno to show them what it is like, bringing her biggest dog along for protection. She volunteers at the needle clinic as a social worker despite being threatened with arrest (the clinic is considered illegal). This is the same clinic where Louis Theroux spent much of his time in Fresno. Her and her brother were so kind, as were all the people I met.
In the week I was there, I spoke to a man whose wife had recently miscarried. He would bring her cheesecake to make her feel better. I met a young man who had never left Fresno but wanted to travel the world. But when he told me this, he could not help but show that he thought it would never be a possibility. There was a single mother, who told me how she loved to share her love of reading with her eleven-year-old son. They both always preferred the book to the movie, her with Extremely Loud and Incredibly Close and her son with Lord of the Rings. In Fresno I learnt that sometimes the most genuine conversations you have are with strangers.
It broke my heart to see these people trapped in a place that is falling apart: the city's water supply is being poisoned; farming is breaking down; air quality is poor with one in three children having asthma and some babies born with blue syndrome; unemployment in some areas is 40%; there are large numbers of undocumented workers whose living conditions are appalling; young people are involved in gangs; shanty towns are being formed due to a large homeless population.
As I got to know the people of Fresno, my fear of the place turned to sadness for the people I had befriended. It ignited my social conscience, which in turn ignited my pen. My week in Fresno liberated me to explore social themes in my fiction writing and it has encouraged me to write about social issues in a nonfiction format. It showed me that it is important for writers not to step back from writing about the issues not in their own lived experience. But instead, you can give people who suffer due to social conditions a platform within your writing. Allow them to tell their story through quotes and interviews in nonfiction pieces or, with permission, tell people's stories in your fiction. Don't shy from speaking about social injustice as it may not be prevalent in your life, but speak out because it is abundant in the lives of others.
--
Katerina Bryant is a freelance writer, law student and greyhound lover.
samvanz
Sam van Zweden was Writers Bloc's Online Editor from 2013 - 2015. A Melbourne-based writer and blogger, her work has appeared in The Big Issue, Voiceworks, Tincture Journal, Page seventeen, and others. She's passionate about creative nonfiction and cross stitch. She tweets @samvanzweden.