Building Blocs
This is a Building Blocs post from Adam Jelic at Mi Goals
---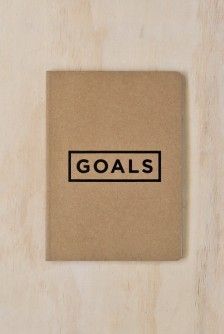 When I first began Mi Goals back in 2010 my goal was simple - create a product that would ultimately help me track and achieve my own goals. Years later the Mi Goals team continues to look at how we can help and inspire people to be the best they can be. What makes us unique, I guess, is that we are producing products to help us as business and brand grow and become leaders in our field, so we are our own guinea pigs.
Some key points I have learned over the years include the following:
Building good habits takes time and a lot of hard work
Over the past few years I have learned that developing good habits in all aspects of your life is often a stop/start process. You can't expect to get it right first time, the second time nor even the third time. A few years back I would get frustrated that change didn't happen straight away. I wanted things to happen overnight. But in the last year or so the focus has changed and my expectations are now different. Often what happens now is I take two steps forward and then one step back, but the point is I am consistently growing and getting better. I accept that there are times when things don't happen as I would like, but I get back on my horse and keep going.
Goal-setting is simply a plan to help your dreams into reality. Similar to building good habits, goal-setting is a tool which, over time, can change your life. I believe that many of us complicate it too much and look for that magic formula and instant success when, in fact, it's really quite simple:
Set a goal, have a plan and get shit done
If you do this I can assure you good things will happen.
Building Mi Goals over the past few years has been super challenging both physically and mentally, but what keeps the team and I going is that we are passionate about what we do. We have an exciting and rewarding vision we are working towards. A key point to keep in mind is to set goals that you are passionate about. I split my goals into two categories: Wants and Needs. Typically most of the goals I set are Wants, because they excite me. When times get tough (as they will) it's the Wants that give me a good enough reason to keep persisting.
So my challenge now to all of you is to simply start. If you stop, start again. Repeat this until you stop starting and simply keep going forward.
---
Adam Jelic is founder and managing director at Mi Goals. In the business of inspiring and helping people to follow their dreams and live their best life.
---
We're thrilled to be giving away a GOALS book from Mi Goals in our next Writers Bloc newsletter. You can sign up here to receive details in the newsletter, coming out tomorrow!
samvanz
Sam van Zweden was Writers Bloc's Online Editor from 2013 - 2015. A Melbourne-based writer and blogger, her work has appeared in The Big Issue, Voiceworks, Tincture Journal, Page seventeen, and others. She's passionate about creative nonfiction and cross stitch. She tweets @samvanzweden.