Mini-series
Every Monday in June we're talking to writers about their experiences mentoring or being mentored. Today we hear from short-story writer and poet Allison Browning, and novelist Toni Jordan. Toni is mentoring Allison as she writes a novel-length manuscript, under a mentorship awarded by the Australian Society of Authors.
---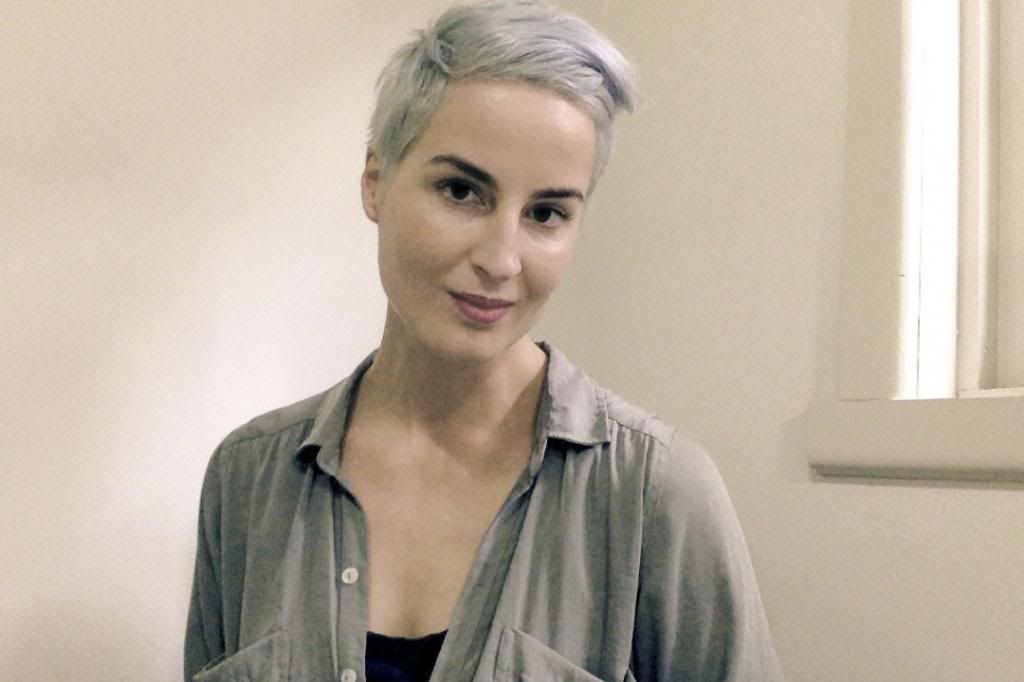 Allison
I'd managed to drag out my writing diploma for five years and it was about to end. I was nervous. There would no longer be deadlines to force writerly discipline nor regular hours reserved for talking craft. I'd be forced to go at it solo at home (a place where a lust for vacuuming takes you over the moment your hands hover over your keyboard).
I had an end of year meeting scheduled with Toni Jordan who was my final year lecturer for my novel class. I got honest and told her I wanted her to be there out in the world still holding my hand and whispering sweet critical nothings into my incredibly insecure ears. Toni had the answer: a mentorship.
Nothing was certain. I put in the paperwork with an extract of my manuscript and then, riddled with fear about the big bad world. I'd superstitiously kissed the mentorship papers before I slid them into an envelope. I asked God if it could be wangled somehow upstairs. I wanted it bad. He must have been listening. When the phone call came from the Australian Society of Authors I think I told the girl on the phone I loved her.
On paper, Toni and I appear to be an odd match. Toni writes snappy popular fiction with intricate story lines. I don't know how she thinks that stuff up or pulls it together in the way she does. Fiction came second for me. I'm a poet first, so I tend to be more literary and focus on language with the story coming about as a byproduct of words dripping onto the page. Before I met Toni I'd heard she was a zealot about scheduling time to write. I was told she was a real taskmaster. Toni's strengths are my weaknesses. The pairing might be illogical but logic has never created magic for me. I already had a working relationship with Toni when the mentorship was suggested and it felt right to continue that. I trust Toni to razz me up about structural choices and plot. These are her strengths. She's got my back.
What's ideal in our rapport is that trust. Toni has faith and she shows it, I maintain that faith (I hope) by not handing over work that's half-baked. I know that the edits she suggests push the work further and alert me to any blind spots. She's a gun at cleaning up superfluousness and tightening loose bolts. Toni can be brutal, but in a caring and honest way. That's vital for me, I trust her because she won't stroke egos. She tells it how it is; anything less would slow the process and dilute the clarity in communication.
Toni's generous with her time; once she's said 'I do' that commitment is solid. We don't always agree right away, but on most counts I'm nodding my head at her. Ultimately if I decide to fight for a choice then I know I'll need to work more on how I'm implementing that because it's not 100% right if it's been raised in communication. I won't get pig headed unless something honestly doesn't ring true.
Toni
The first writing mentor I ever had, Peter Bishop, told me that he would my 'mirror, and my map', and that's the way I see the mentoring process. The mirror part is first. I read very carefully, and then I do my best to reflect the work as I see it. Oh, so you're writing about this, I say. (Am I? says the writer.) I believe in asking questions, in psychoanalysing characters. What does that character have to do with this one? Why have you brought them together? What motivates that character? What does he/she see in that person? How can we ramp up the pressure here? What is the promise you're making to your reader? Often there are coherent ideas in the writer's head, but they're not on the page. Then I think about the 'map' part. What needs to happen for this to be a fulfilling experience for the reader? and When can you get me the next draft? I'm not interest in telling people what to write: I've novels of my own for that. I'm very interested in seeing every manuscript becoming stronger, and every writer becoming more skilled.
Alison is a joy to work with because every sentence is so beautiful. She can feel each word resonate, she can sense its rhythm and metre. She's a very intuitive writer, and that means she's not always sure where she's going. It's part of my job to encourage her to trust herself. In the same way she feels her way to the right word, she's feeling her way to the right story.
---
Allison Browning's fiction and poetry has appeared in publications including Best Australian Poems, Going Down Swinging, Kill Your Darlings and Culturehall. Her work has been shortlisted for the Carmel Bird Short Fiction Award, for the Aesthetica UK Annual Creative Writing Competition and twice shortlisted for the Martha Richardson Poetry Prize. Allison is currently working on her novel-length manuscript under an Australian Society of Authors awarded mentorship with author Toni Jordan.
An extract from Allison's manuscript will be included in Australian Love Stories 2014 (Inkerman and Blunt), which will be out in October.
Toni Jordan's debut novel, the international best-seller Addition, was shortlisted for the Barbara Jefferis Award and longlisted for the Miles Franklin in 2009, and has been published in seventeen countries. Her second novel, Fall Girl, was published in Australia, the UK, France, Germany and Taiwan and has been optioned for film. Her latest novel, Nine Days, was awarded Best Fiction at the 2012 Indie Awards. Toni also teaches creative writing at RMIT University. She lives in Melbourne.
---
Next week, Online Editor Sam van Zweden and her mentor Laurie Steed exchange some questions about their time working together.
samvanz
Sam van Zweden was Writers Bloc's Online Editor from 2013 - 2015. A Melbourne-based writer and blogger, her work has appeared in The Big Issue, Voiceworks, Tincture Journal, Page seventeen, and others. She's passionate about creative nonfiction and cross stitch. She tweets @samvanzweden.