Ideas
Geoff Orton reflects on why he's been reading more nature writing and lists some favourite books.
---
On Nature Writing
My fiancé likes to tease me when I wear my RM Williams boots in the city. She reckons it's a hokey throwback to the time I studied at a regional university and perhaps some kind of romantised idea of being a 'country boy in the big smoke'. And the truth is, I'm about as much of a country boy as Kevin Rudd or any other politician when I pull on a pair of those boots from 5 Percy Street, Prospect. But I've been thinking it might have something to do with a throwaway boast when I was a student. I once said that if I wasn't going to live in heart of the city, I may as well live in the bush. Stuff Suburbia, there would be no middle ground. And while I have lived in sprawls of Sydney, London and Seoul, I've always had to leave the city at regular intervals.
I've lived in inner city Sydney for the last 7 years. It's the longest period of time I've ever lived in a place and I love many things about it. Flat Whites, an easy walk to Chinatown and I can commute without a car. But I've found that the longer I spend in the city and the older I get, the more I am drawn to books about wild places and wild things (and heaps of other people are too).
Helen Macdonald's H is for Hawk was my gateway book. Perhaps superficially, it was the cover that did it. The shrill eyes of the Goshawk looked right through me. But it wasn't until I heard Helen speak about falconry and wildness and immense grief that I went to the shop to buy it. By Macdonald's own admission, there were times when she was in the fog of her father's passing that she lost herself and she became the wild animal. And while the book is in parts a manual on how to train a Goshawk as well as a reflection on the writing of T.H. White (of Sword and the Stone fame) it is interspersed with her own observations of what is happening with the hawk, but also of herself. Perhaps it is the intense gaze, the focus and detail that appeals to me most about nature writing. While I doubt I will ever use the various words for Goshawk scat that Macdonald uses, the fact that she knows them gives me some kind of comfort.
And while I can't exactly articulate the goings on of each piece of nature writing I've recently read, I have a sense of nostalgia for having been somewhere and wanting to go back one day. Which is strange really, because, I'm sure, if I was to go back to the books, I would find them new again, somewhat changed. Much like any reader I suppose.
I've been thinking about my recent fascination with nature writing and whether it is some kind of aspirational #fitspo type thing or whether it is because I'm getting tired of the city and need a mental break. The irony of that though is that I often listen to nature books while I'm walking to work in Centennial Park. And while I have read eloquent and thoughtful writing on the natural world, I still don't fully understand where my need to read about it has come from.
---
This uncertainty led me to the first 'How to Connect With Nature' session run by the newly minted School of Life last week. Held at the Ethics Centre in Sydney, it was a fitting room for a topic that has such conflicting perspectives on how best to interact with nature and whether or not doing so is a moral issue. In the talk, Steve Pozel (Director of the Australian Design Centre and part-time city dweller) outlined what he sees as the six Naturalist archetypes. And while I could identify with many of the personas, what really stuck with me is that my relationship with each is probably pretty fluid.
Steve Pozel separated the Naturalist archetypes into:
• The Romantic
• The Utilitarian
• The Consumer
• The Conservationist
• The Gardener
• The Child
But I kept thinking about it in terms of my day job as an English and Geography teacher. The Year 7 syllabus defines the study of Geography as the interaction between humans and the environment. And while, I was fascinated by the history of thought presented on the night (largely Euro-centric), I couldn't get past the idea of these two things being indivisible. A real highlight of the night was when a woman in the audience challenged Steve and said "I am nature. I'm constructing it right now". While I agreed with her, it was a fantastic image.
Yet, the one question that Steve posed that really unsettled me was if I thought that humans would be around in 1000 years. I wrote that I wasn't sure.
---
One of the most jolting pieces of writing Writers Bloc has published, criticised the absence of the landscape in many Australian literary works, particularly the Stella Prize winning Natural Way of Things. Written by Hannah Donnelly, a Wiradjuri woman, she highlights the unintended irony of the title and refers to a 'decolonisation of country' in Australian literature.
At the School of Life, they take this very seriously. Our host Eleanor's acknowledgement of country was earnest, thoughtful and emphasised her need to further understand the diversity and knowledge of Aboriginal Australia and the Eora Nation. Steve then went on to explain the connection of the date with the D'harawal calendar and how its inclusion of the lives of plants, animals as well as weather systems highlighted an sophisticated lexicon for describing the natural world.
Landmarks by Robert Macfarlane is written about a place very different to Australia. And while the author talks about the tramping the mountains of the Cairngorms and a memoir of swimming the lakes and rivers of Britain, I can see that language is fundamental to the way we understand a place. Inspired by a glossary of peat, the book is essentially a readers guide to various British nature writers and the beauty and complexity of language used to describe it. And after reading the book, the sobering realisation is that as our use of these words diminishes, so too does our understanding of the world.
So I'm going to keep reading books with wonderful words like "wimpling", the action of wind on a bird's wing (Falconry), or fèith "a fine vein-like watercourse running through peat, often dry in the summer" (Gaelic) or Murrai'yunggoray - (Time of Miwa Gawaian - Waratah, cool, getting warmer, gathering of flying foxes. September - October. D'harawal) because I love them. In fact, I'd like to add Linguist or Student to the list of archetypes Steve Pozel offered earlier because we are often told that stories link us to what it means to be human. But being the Geography teacher I am, I'd like to think they link us to the land as well.
---
Nature Writing Further Reading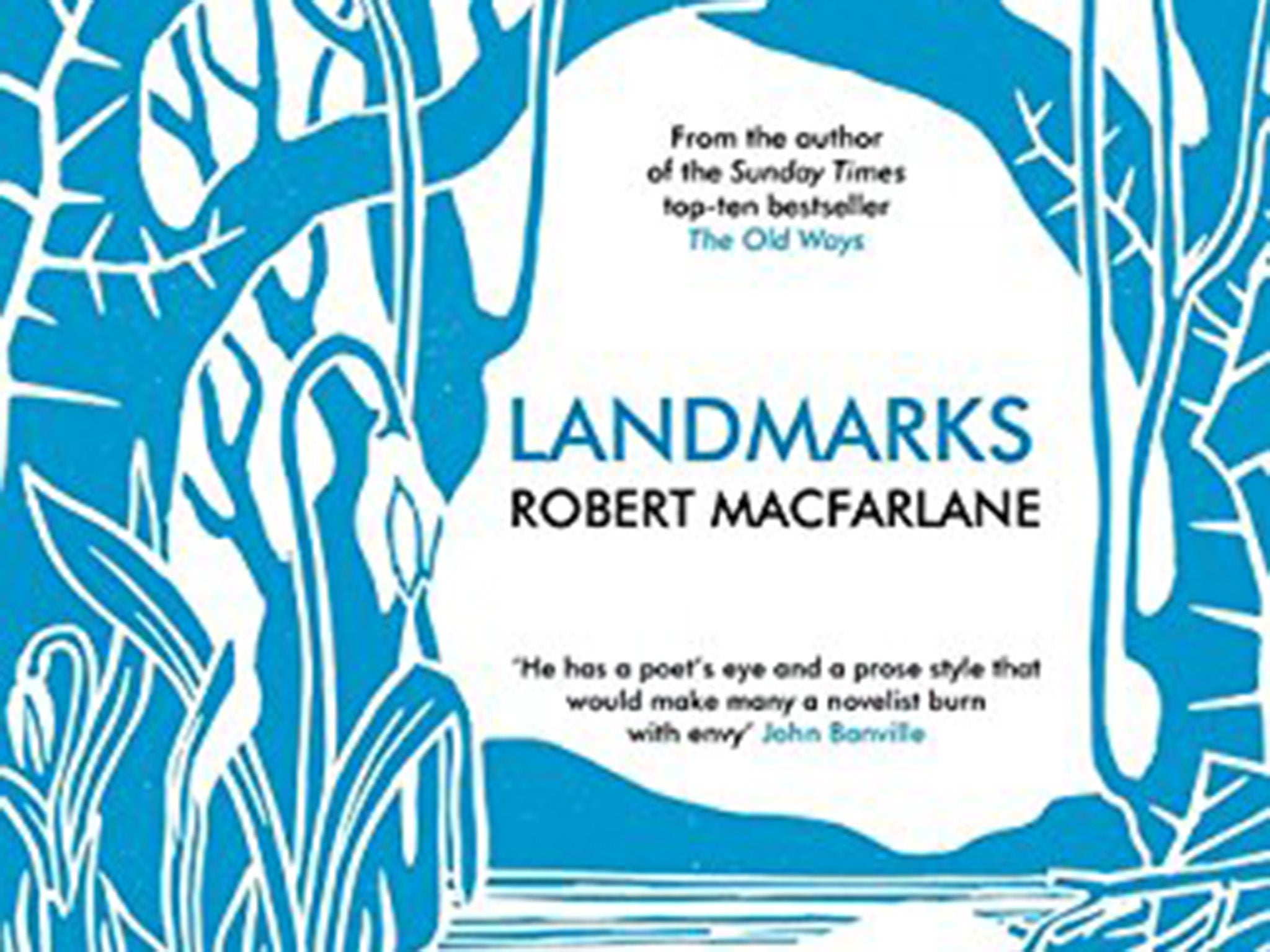 Landmarks by Robert Macfarlane
The Living Mountain by Nan Shepherd
H is for Hawk by Helen Macdonald
Walden by Henry David Thoreau
Wild by Cheryl Strayed
The Natural Navigator by Tristan Gooley
The Shepherd's Life by James Rebanks
Last Child in the Woods by Richard Louv
Nature Cure – Robert Mabey
Geoff Orton
Geoff Orton is the founder of Writers Bloc. He's also a teacher and a Boston Celtics tragic.