Writers' Other Jobs
This is a Writers' Other Jobs post from Simone Spilka
---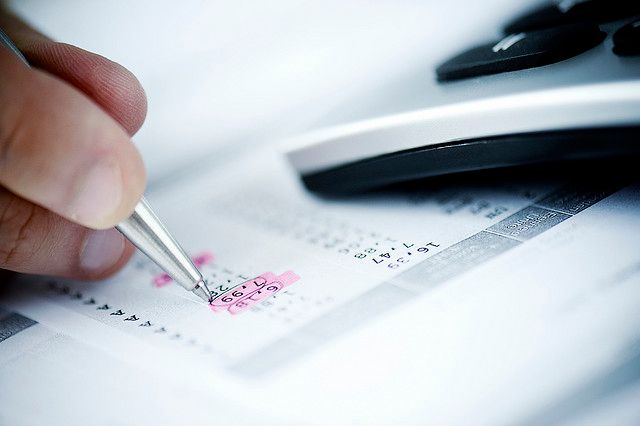 When people ask what I do I tell them I am a freelance writer because I like the way it sounds when the words roll off my tongue. They ask me how, and I tell them I travelled around the world and wrote a series for [insert name of cool company here]. They tell me that's a pretty cool job to be a travel writer, and I say yeah, it has its perks.
But the real truth is that it's not my job anymore. It hasn't been my job for a year because the company ran out of money to pay my invoices, or respond to them. To say I freelance is simply the most nondescript way to say I do whatever I can to get by that still leaves time for creativity. And when I actually think about it is a number of things.
When my [job at present] doesn't fully engage and stimulate my dreamy mind, I scribble a note in my Moleskine for the start of each month that reads reassess job or quit. When I reach that date and note I reflect on my situation, ironically while riding the tram to work. It seems fitting that today is the first of the month and a Tuesday, because I reserve Tuesdays for non-paid creative projects.
Right now, my [job at present] is two very part-time jobs with one very large not-for-profit project thrown in the mix, and mornings and evenings to write when I 'make the time.' Saying it's hard to 'make the time' is bullshit, but sometimes it's really hard to make the time. I accredit this to the PT jobs. The first is Marketing and Functions Coordinator for a restaurant where I show up three times a week for five hours each day. I drink a lot of coffee and take a few pictures of food and write a couple of emails and post a few things to social media. Then I try to fill my eager brain with more adept ways of thinking: future branding strategies, press releases, website content creation. Depending on how hard I think outside of the hospitality box, I feel satisfied when I walk the fifteen minutes home at the end of the day.
I still have a few more hours of staring at a computer screen left. My second PT job is Travel Expert for a friend's startup, though I use the term startup loosely as their platform has been around for five years and sees more than one million unique visitors per month. Travel Expert is just a generous title for data entry, but the company is great and the pay is greater. I look up bus, train, ferry routes and timetables and compile the information into a massive database of the world's transportation systems. In one hour I can earn triple what I earn as a Marketing Coordinator, which is also infinitely more than as a freelance writer. I do this until I want nothing more than to pour myself a drink - a strong one - because my eyes hurt from the light of the screen. I allow my mind to shut down slowly; I sink into myself and let the thoughts drain out of me.
I've grown up with a vision of the "professional" writer: one of a man cowering in the corner of a room with a pen and notebook, a near-empty pack of cigarettes, and a bottle of wine. Better yet, a bottle of whisky. One bottle drunk and a mere one hundred words etched across the page. I've learned through experience that the problem with writing as a profession isn't the wine or whisky. The problem is the long day (after day) of shorting every articulation into 140 characters or less, which is just another way of giving up on the importance of words, or taking a photo in place of a sentence because we live such fast-paced lives that we'd rather glance at a snapshot than read.
More than once I read that most writers lead double lives. So when I meet new people, I still tell them I am a full-time freelance writer. It happens almost unconsciously, maybe because I want to remind people of the power of words. Maybe I was too proud when I made a living from my words alone. In actuality, I probably lie because it sounds a lot more interesting than my actual jobs. I am still a freelance writer, only one who gets paid exactly zero dollars and zero cents.
The thing about being a writer is that all of us have had the other odd job(s). Usually we're lost somewhere in cyberspace between the two identities, searching for words that sound nice on the tongue. That's why I savour Tuesdays - creative days that help me stay sane in an insane working world. Today it's Tuesday and I have very little money, but the words feel so damn good.
---
Simone Spilka is an American writer and digital nomad based in Melbourne. Her work has appeared on various online travel publications. She writes creative non-fiction on her own website, The Constant Wanderings, a platform for strangers to share enriching travel experiences that inspire others to participate in the world. The only thing constant about her bio is her twitter handle @constantwanders.
samvanz
Sam van Zweden was Writers Bloc's Online Editor from 2013 - 2015. A Melbourne-based writer and blogger, her work has appeared in The Big Issue, Voiceworks, Tincture Journal, Page seventeen, and others. She's passionate about creative nonfiction and cross stitch. She tweets @samvanzweden.