Opportunities
We've read the Internet cover to cover to bring you these opportunities.
---
For your perusal: jobs, competitions, and places to publish. If you'd like us to add an opportunity to this list, let us know.
Otherwise find something in this list to help bring you inspiration, fame and $$$.
COMPETITIONS
We think it's important to invest in literature, and in the future of Australian writers in particular. To that end, each month, we curate, edit, illustrate and publish a selection of original creative writing— and pay the writer professional publishing rates. Each month, we choose one short story, poem, or otherwise brilliant piece of writing to be our Bloc Feature
Each month, we will choose one short story, poem, or otherwise brilliant piece of writing to be our Bloc Feature. The Writers Bloc team of professional editors, teachers and award-winning creative writers will then work with you to polish the piece and publish it along with specially commissioned cover art. A little like this.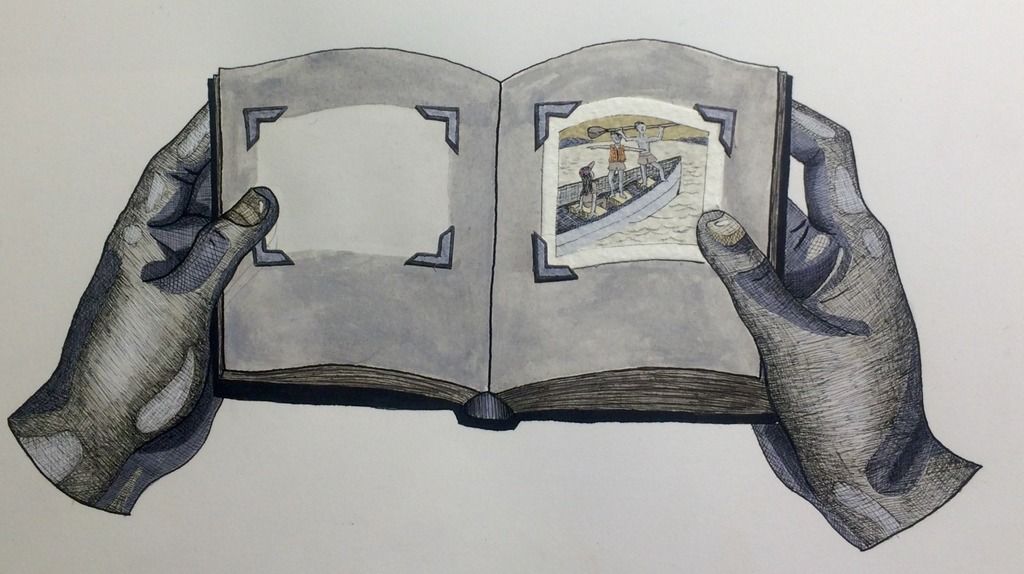 Best of all, we'll pay you $100 for the story, and include you in our end-of year anthology of creative writing.
​In February, it was our pleasure to publish the very excellent short story 'We Saw Through the Same Eyes' by Myles Gough.
If you're interested, all you have to do is upload a completed draft of your story to our Workshop section, and join in our community of creative writers.
The Australian/Vogel's Literary Award is one of Australia's richest and the most prestigious award for an unpublished manuscript by a writer under the age of thirty-five. Offering publication by Allen & Unwin, with an advance against royalties plus prize money totalling $20,000, The Australian/Vogel's Literary Award has launched the careers of some of Australia's most successful writers, including Tim Winton, Kate Grenville, Gillian Mears, Brian Castro, Mandy Sayer and Andrew McGahan.
The Australian/Vogel's Literary Award-winning authors have gone on to win or be shortlisted for other major awards, such as the Miles Franklin Award, the Commonwealth Writers' Prize and the Booker Prize.
Entries for the 2017 The Australian/Vogel's Literary Award are now open.
Monash University in conjunction with the Emerging Writers' Festival is pleased to present the Monash Undergraduate Prize for Creative Writing. The Prize is open to all undergraduate and honours students from all universities across Australia and New Zealand.
All forms of creative writing will be accepted, including short stories, non-fiction narative and narrative verse. Submissions should be between 1500 - 3000 words. First prize is $4000, with $1000 going to the higest-placed Monash student.
Closing date: 17 April
Winners will be announced on 26 May at the opening night of the 2015 Emerging Writers' Festival. Shortlisted winners will receive VIP tickets to the opening night and gala.
Competition for boundary pushing non-fiction. First prize $5000, two runner-ups at $500 each. Entry fee is $7, or free to 'Brow subscribers, RMIT students and alumnus.
The Lifted Brow & RMIT non/fictionLab Prize for Experimental Non-Fiction is looking to unearth new, audacious, authentic and/or inauthentic voices from both Australia and the world.
This prize seeks work that is unlike any other. They want to hear from writers they've never read before, and they want writers they already know and love to challenge themselves to create work unlike any they've previously produced.
Deadline: May 29th, 2016
A curated list of International writers competitions with a focus on Britain and the United States
The competition involves writing a 400 to 600 word opinion piece, with one entry allowed per student. The questions include 'What actions do you think should be taken to build a better society?', 'What would you change if you could?' and 'What do you want other people to care about?'
Entries close – 6th May 2016
The winner of this Prize will receive a ticket to Ubud Writers & Readers Festival (UWRF), accommodation for the duration of the festival and $500 towards economy airfares. In addition, you will receive a one-year annual membership to the Australasian Association of Writing Programs (AAWP) and fully subsidised conference fees to attend the annual conference of the AAWP, where you are invited to read from your work. In addition, the editors at Meniscus will consider your work for publication.
The Prize opens on the 21st January 2016 and closes at midnight on 15th May 2016. Late submissions will not be accepted.
A comprehensive list of 23 American Short Story Compeitions in 2016.
Submissions are now open for Griffith Review's The Novella Project IV competition. Winning novellas will share in a $25,000 prize pool and will be published in Griffith Review 54: The Novella Project IV (26 October 2016). Each entrant will receive a free one-year digital subscription to Griffith Review. Submissions close 13 May 2016. Early submissions are encouraged.
Scholarships, Residencies and Agencies.
PitchLab is an innovative new approach to selling long-form feature articles to magazines, radio programs, websites, and newspapers. It follows the same successful business model that works in the book publishing industry. Their team of mentors will take your idea out to the market and find it the best possible home. They oversee the business side of the publishing process, negotiate the contracts, and process the billing so that you can focus on what is really important. PitchLab aims to develop new and established writers into world-class journalists. PitchLab charges an industry standard 15% commission for the pieces that we agree to work on, and our experience suggests that writers who use agents generally make more than they would if they negotiated on their own.
Publications Seeking Submissions
Time to cook up your very best tales: entries are now open for the 2016 Big Issue Fiction Edition! An annual highlight of the publishing world, last year's edition had a circulation of close to 30,000 nationally.
Stories must be between 300 and 3000 words. Entries must be in by the close of business, Tuesday 31 May 2016.
A new zine dedicated to the things women do and say, plus the Zero F's given when they do. Looking for contributers. The Facebook page is facebook.com/crazedzine where there is further info on content and feel of the debut issue.
Email crazedzine@gmail.com with submissions by April 30th.
Scum is interested in publishing feminist-friendly work of any variety, but as a general rule your piece should be under 1000 words (50 lines for poetry) and able to be classified as "fiction", "culture", "memoir", "column", "poetry", and/or "review". They tend not to publish traditional reviews of books and films—to get a feel for the reviews they do publish, check the review tag. Feel free to pitch to them if you're not sure if your piece is a good fit. (Please note that they don't accept pitches for fiction or poetry.)
Submissions to Scum are open the first week (from the 1st to the 7th) of every month. The rest of the month, submissions are closed. They pay $60 per piece of writing.
Alien She publishes fiction, nonfiction, poetry, art and review. They are looking for work that doesn't fit neatly into the above categories. They want you to show us things we don't even know about – to take them out into the night, point to the stars and show us something we'd never seen before. They are excited by the diverse, original, subversive, pioneering, political, open-minded, sexual, intellectual, confronting, perverse, heartfelt and hateful.
Alien She Zine encourage previously unpublished submissions from all voices of every background, nationality, race, sexuality, and gender.
The current deadline for submissions is 10 April 2016.
One Teen Story publishes Young Adult writing, providing opportunities to established adult authors and emerging teen authors of YA. Offering $500 (US) to twelve accepted submissions, rights revert to the author upon publication.
Uneven Floor, an independent poetry publication based in Perth, Western Australia, is seeking poetry submissions for its online magazine.
Unpaid, editors ask that writers read their website thoroughly to get a feel for their tone before submitting. Ongoing.
---
Make sure you stay up to date with the best writing opportunities and more by subscribing to our weekly newsletter.
Have you got something the community should know about? A job vacancy, competition or call for submissions? Write to us info@thewritersbloc.net or let us know on Twitter and we'll include it in our next month's list of wonderful opportunities.
Writers Bloc Community
The Writers Bloc is a community for writers. We provide free anonymous workshopping, advice, events, opportunities, and a paid publishing platform.