Opportunities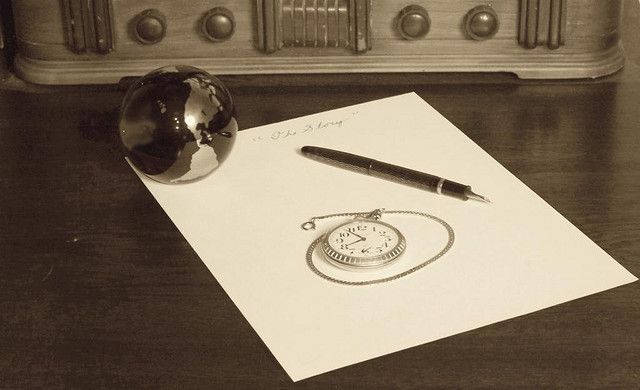 Here's a compilation of publication opportunities, writing competitions and more for the month of August and beyond:
Content Director at Writers Bloc
It's with mixed emotions that we're announcing the departure of Writers Bloc stalwart, Sam van Zweden later this month. Since October 2013, she's been the driving force of a lot of things that have happened on this site as well as being an integral part of the Australian literary community. And while it'll be tough, we're looking for someone to fill the expanded role of Writers Bloc Content Director. Come work for us, we're pretty fun.
The Richell Prize for Emerging Writers
This prize is presented by Hachette Australia, The Guardian and the Emerging Writers' Festival, and is in honour of Hachette Australia's former CEO Matt Richell. The prize awards $10,000 and a 12-month mentorship to an emerging writer. The prize will be judged on the opening three chapters and synopsis of an emerging writer's manuscript. Submissions close August 14.
Scribe Nonfiction Prize
The 2015 Scribe Nonfiction Prize for Young Writers is now open for entries from writers 30 years and under. The prize is open to writers working in any nonfiction genre, including memoir, journalism, essay, biography, and creative nonfiction. Entries must be between 5,000 and 10,000 words. Submissions close 9am on August 24.
Pilcrow & Dagger October issue
The Pilcrow and Dagger theme for October is 'Halloween'. They want to be scared! If Halloween isn't your thing, unthemed pieces are also being accepted. Work should be up to 5000 words. Submissions close August 28.
The Lord Mayor's Creative Writing Awards 2015
The competition is open to Victorian emerging writers. With five categories (short story, poetry, novella, graphic short story, narrative nonfiction), each category winner receives $1000, and there's an overall Lord Mayor's Award of $5000. There are writing workshops being offered in the lead-up to the prize to help you hone your entry. Submissions close August 31.
Creative Nonfiction
Creative Nonfiction is seeking essays that explore the theme of marriage. $1000 (US) will be awarded to the best essay, with a $500 runner-up prize. A $20 reading fee applies ($25 for US-based writers includes a 4-issue subscription). Submissions close August 31.
Hardie Grant Ampersand Prize
The Ampersand Prize from Hardie Grant is open for entries of young adult and middle-grade novels by unpublished authors. Entries are open September 1 - 14.
Katharine Susannah Prichard Short Fiction Awards 2015
Open to short fiction pieces from writers Australia-wide. The prize features two categories: Adult ($100 first prize) and Youth ($75 first prize). Entries close September 25.
Fantastica Short Novel Prize
From the publisher of Seizure and Viva la Novella, Fantastica is a new imprint for spec-fic. Australian and New Zealand residents are invited to submit 'boundary-pushing' speculative fiction. The winner will receive $500 and publication with Xoum's Fantastica imprint. Submissions close October 1.
Deborah Cass Prize
The Deborah Cass Prize is awarding $3,000 to an outstanding writer from a migrant background. Entries close at 9am, October 19.
Writers Bloc
Writers Bloc is always looking for fresh writing and new voices to contribute to our regular columns. We'd also love to hear your ideas for stand-alone articles about writing, publishing, and the writer's life. Ongoing.
Spook Magazine
Spook are looking for writers interested in fashion, music, film, lit, art, sex/gender, culture and/or politics. They pay money and want to make you famous! Ongoing.
Ginosko Literary Journal
Accepting short fiction, poetry, creative nonfiction, social justice and literary insights. Ongoing.
Right Now
Right Now is committed to covering human rights issues in Australia through free, accessible, creative and engaging online, print and radio media. Creative writing is a great way to explore human rights in Australia: from poetry to flash fiction to long and short pieces. Ongoing.
Uneven Floor
Uneven Floor, an independent poetry publication based in Perth, Western Australia, is seeking poetry submissions for its online magazine. Unpaid, editors ask that writers read their website thoroughly to get a feel for their tone before submitting. Ongoing.
[untitled]
[untitled] is the Busybird Publishing anthology, published annually. They are now seeking submissions of fiction. Work can be maximum 8,000 words (they prefer 3-5k), and submissions are only open to writers who haven't been published in [untitled] before. Submissions via Submittable. Ongoing.
Stereo Stories
Stereo Stories are looking for well-written, evocative, concise stories about songs. Work can be up to 800 words. Ongoing.
The Wrong Quarterly
The Wrong Quarterly are a London-based journal who publish "inventive" works of nonfiction, life writing and essays up to 5,000 words and fiction up to 6,000 words. Submissions are accepted from both British and international writers. Ongoing.
One Teen Story
One Teen Story publishes Young Adult writing, providing opportunities to established adult authors and emerging teen authors of YA. Offering $500 (US) to twelve accepted submissions, rights revert to the author upon publication. Simultaneous submissions allowed. Allow 16 weeks between submission and notification before you panic. Ongoing.
For regular updates on opportunities, or to post one, be sure to check out our Opportunities forum.
samvanz
Sam van Zweden was Writers Bloc's Online Editor from 2013 - 2015. A Melbourne-based writer and blogger, her work has appeared in The Big Issue, Voiceworks, Tincture Journal, Page seventeen, and others. She's passionate about creative nonfiction and cross stitch. She tweets @samvanzweden.