Opportunities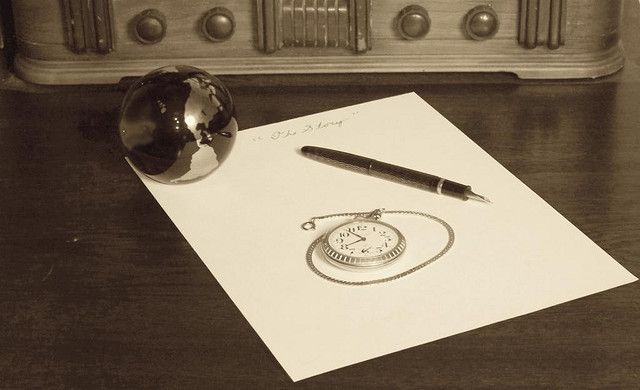 Image source: Flickr / AlexKerhead
Here's a compilation of publication opportunities, writing competitions and more for the month of December:
Alex
Alex is a forthcoming web and print zine that will be released as part of the 2015 Midsumma Festival. They are seeking work from SSASGD (same sex attracted and sex and gender diverse) and LGBTQI (lesbian gay bisexual transgender queer intersex) writers and artists. Submissions close December 15th.
Ron Pretty Poetry Prize
Five Islands Press have announced their inaugural poetry prize in 2014, the Ron Pretty Poetry Prize. Open to writers everywhere, the prize awards $5000 to a poem of up to 30 lines. The deadline for entries has been extended until December 15th.
Peter Porter Poetry Prize
The Australian Book Review's Peter Porter Poetry Prize is now seeking entries. The prize offers $7500 in prize money. Entries of poems up to 75 lines are welcome until December 15th.
Tincture Journal
Tincture Journal are seeking unthemed prose submissions for Issue Nine (March 2015). There is no fixed deadline, but it would be best to submit work for Issue Nine before mid-December.
Brevity
Brevity magazine publishes short nonfiction. They are seeking writing under 300 words that explore 'holiday smiles'. Entries close midnight December 31st.
The Quip
The Quip is a Brooklyn-based comedic literary zine, and they are currently seeking fiction and nonfiction, short stories, poems, op-ed and more. Deadline December 31st.
Ballymaloe Poetry Prize
Irish magazine The Moth have opened their Ballymaloe Poetry Prize for entries. They are seeking poems which haven't been previously published (this includes self-publishing and online). Entries close December 31st.
Pilcrow & Dagger
Pilcrow & Dagger are seeking short stories, poems and essays for their January 2015 issue. No deadline given.
Writers Bloc
Writers Bloc is always looking for fresh writing and new voices to contribute to our regular columns. We'd also love to hear your ideas for stand-alone articles about writing, publishing, and the writer's life. Ongoing.
Hell Yeah Writers Bloc
Submissions for art, text, or a combination of both are welcome. Ongoing.
Tenderness
Tenderness is a forthcoming curated print media project (zine) which examines the changes within the arena of intimacy enforced by the proliferation of contemporary digital communications platforms. Seeking submissions from artists, photographers, writers and designers. Ongoing.
Right Now
Right Now is committed to covering human rights issues in Australia through free, accessible, creative and engaging online, print and radio media. Creative writing is a great way to explore human rights in Australia: from poetry to flash fiction to long and short pieces. Ongoing.
[untitled] Seeking Fiction
[untitled] is the Busybird Publishing anthology, published annually. They are now seeking submissions of fiction. Work can be maximum 8,000 words (they prefer 3-5k), and submissions are only open to writers who haven't been published in [untitled] before. Submissions via Submittable. No advertised closing date.
Open Pitches
This Tumblr site features calls from editors seeking specific pieces of writing. Ongoing.
Melbourne Spoken Word
This spoken word community website are seeking events coverage, interviews and reviews. Ongoing.
For regular updates on opportunities, or to post one, be sure to check out our Opportunities forum.
havesomepatty
A blurb about you