Opportunities
For your perusal: freelancing writing jobs, competitions, and places to publish.
---
Find something in this list to help bring you inspiration, fame and fortune. Sign up to our new Bloc Boost service, and have a personal curated list of opportunities delivered to you. All the best opportunities for you, when you want them.
Of course, you could also visit our regularly updated writing jobs or writing opportunities pages which are updated daily.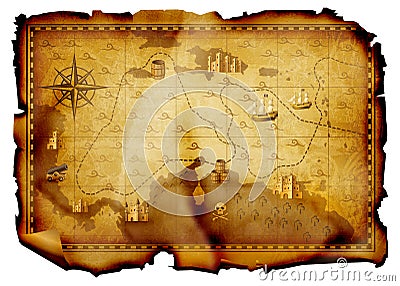 WRITING OPPORTUNITIES
We think it's important to invest in literature, and in the future of Australian writers in particular. To that end, each month, we curate, edit, illustrate and publish a selection of original creative writing— and pay the writer professional publishing rates.
Each month, we will choose one short story, poem, or otherwise brilliant piece of writing to be our Bloc Feature. The Writers Bloc team of professional editors, teachers and award-winning creative writers will then work with you to polish the piece and publish it along with specially commissioned cover art. A little like this.
Best of all, we'll pay you for the story, and include you in our end-of year-anthology of creative writing.
If you're interested, all you have to do is upload a completed draft of your story to our Workshop section, and join in our community of creative writers.
The Moorabool Festival of Stories is thrilled to announce the inaugural Peter Carey Short Story Award. Open to all Australian residents, the award is for short stories between 2000 - 3000 words. The winning entry receives $1000. A runner-up wins $250. First and second prized stories will also be published in an issue of Review of Australian Fiction.
Shortlisted entries will be judged by Ryan O'Neill, author of the short story collection "The Weight of a Human Heart" and the recent novel-in-stories "Their Brilliant Careers: The Fantastic Lives of Sixteen Extraordinary Australian Writers".
CLOSING 31/03/17
A memoir competition with a first prize of $1000. Click through for more details.
CLOSING 15/03/17
It's the 12th year of the BBC National Short Story Award and No.1 bestselling author Joanna Trollope will chair the judging panel for 2017. Trollope, known as one of the most insightful chroniclers and social commentators writing today, is also a long-time short story writer. Her eagerly anticipated 20th novel, City of Friends, will be published in February 2017.
Joining her on the panel will be a formidable line-up of writers who are prizewinners themselves: Eimear McBride (Baileys Women's Prize for Fiction); short story writer and academic Jon McGregor (IMPAC Award); Sunjeev Sahota (Encore Award); and returning judge Di Speirs, Books Editor at BBC Radio.
CLOSING 06/03/17
A a $1,000 scholarship to a woman pursuing a degree in journalism, creative writing, or literature at a recognized post-secondary institution in the U.S. or Canada, based on an essay competition.
In today's challenging climate, the organisers want to let their female colleagues know – past, present and future – that they and their work are respected and valued. This is not to minimize men. It's to help maximize the talents of the other 50 percent of the world's population, which is too frequently shortchanged. The time is right.
CLOSING 30/04/17
Submissions are open from January 15, 2017 to March 31. $5000 prize. This year stories will be selected by Roxane Gay who will choose ten winners from a shortlist of thirty. This category is open to ALL EMERGING WRITERS. Anyone who has not yet published a novel at the time of submission or whose work has had a circulation below 5000 copies.
CLOSING 31/03/17
As an Australian poet, your contribution shapes our Australian culture.
None believed this more so than Emeritus Professor Bruce Dawe AO, one of Australia's most acclaimed contemporary poets. Professor Dawe believed that universities should support the study of Literature and promote the Arts in Australian society. His decision to sponsor this prominent Literary Prize is ongoing, living proof of his conviction.This annual $2500 prize has been generously endowed by Emeritus Professor Dawe to celebrate Australian poetry.
The 2017 playwriting competition will be open to submissions from March 1 through April 30, 2017. All manuscripts must be electronically submitted (no hard copies) and received by midnight on April 30. Only the first 150 submissions will be accepted, and they will not consider work previously submitted to this competition.
Only full-length works (dramas, comedies, musicals, screenplays) will be considered. One entry per author, please. Scripts must be original and in English. All must concern lesbian, gay, bisexual, transgender, or genderqueer life and be based on, or directly inspired by, a historical person, culture, work of art, or event.
There is no entry fee. Prizes are as follows: First Prize, $3,000; Second Prize, $1,500; Honorable Mentions, $500. Prizewinners will be announced before the end of the year.
The chance to see one's work in print and win a substantial prize of $5000 has tempted many readers over the years to try their hand at Country Style's Short Story Competition. Some have been experienced writers, others first-timers who surprised themselves with the extent of their literary talent: all are equal 
when the entries are collected for judging. Your story 
can involve any situation or setting, but must incorporate 'light' as a major or minor theme in either 
a figurative or literal sense. We look forward to your imaginative response — time to start writing!
PRIZE: The winning entrant will receive $5000.
Closing 19/4/2017
The Calibre Essay Prize is one of the world's leading prizes for a new essay and it is now worth a total of $7,500.
Entries close 15 March 2017
Entries are open for the 2017 ABR Elizabeth Jolley Short Story Prize. The 2017 Jolley Prize is worth a total of $12,500, with a first prize of $7,000 and supplementary prizes of $2,000 and $1,000. The judges will also commend three additionalstories, the authors of which will each receive $850.
Entries must be a single-authored short story of between 2,000 and 5,000 words, written in English. Stories must not have been previously published or be on offer to other prizes or publications for the duration of the Jolley Prize.
Closing 10/04/17
Contest winners feature in every winter issue since 1989, and many have gone on to greatness. Winners also win a pretty nice cheque. How do you feel about $1500 in prize money?
CLOSING 15/04/17
Do you have a manuscript you would like Penguin to consider? Penguin Group have what's known as the 'Monthly Catch'. During the first week of every month, you can submit unsolicited manuscripts for their consideration.
subbed in is now accepting manuscript submissions for a new project involving the publication of three chapbooks by three NSW-based writers in 2017.
The submission period is open from January 20, 2017 - March 20, 2017 (closing at midnight AEST). Please email submissions to submissions@subbed.in
CLOSING 20/03/17
Now in its 16th year, this contest seeks today's best humor poems. No fee to enter. Submit published or unpublished work. $2,250 in prizes.
Please submit one humor poem during August 15, 2016-April 1, 2017. Judges will award a first prize of $1,000 and a second prize of $250. Ten Honorable Mentions will receive $100
The Rosie honours the memory of Rosanne Fitzgibbon DE (1947-2012), a distinguished editor of literary fiction and non-fiction, as well as of scholarly work in literary studies, and the recipient of the inaugural Beatrice Davis Editorial Fellowship in 1992. 'Rosie', as she was known, gave generously to her authors and to her profession, serving in many roles in many organisations.
The Rosie is an award to recognise excellence in editing, as demonstrated in one work, with testimony from author, publisher and editor. The nomination can come from any of the parties.
This award will assist an early-career author in the development of their unpublished manuscript. The award is open to writers of adult fiction and adult non-fiction.
The winner will receive a $5000 cash prize and a mentorship with KYD's Rebecca Starford (non-fiction) or Hannah Kent (fiction)
Submissions open 1 Feb 2017 and close 5pm AEDT Friday 31 March 2017.
Seeking the best ​credible positive vision of life in 2024, ​in a satisfying narrative context. Entropy being what it is, all that we can create, without first imagining it, is a mess!
So. tell us a story we can believe in, about a world not far in the future where things are not perfect but getting better, not just for a few, but for humanity.
​
This is not easy to do, dystopias abound in all forms of fiction and "utopia" is pronounced with a sneer more often than not. But how will we avoid a horrible future if it is all we can imagine?
CLOSING 05/05/17
Jobs and Internships
The Publicist is responsible for co-ordinating all aspects of the Centre's media activity, including: generating ideas; pitching stories; writing press releases; managing launches and media calls; and liaison with all media and guest writers / speakers involved with the Wheeler Centre. This role is situated within the Marketing and Communications team but works closely with all departments as part of the organisation's overall strategy of fostering public conversation within local, national and international contexts.
The role is full-time with some evening and weekend work required. A passion for books, writing, and ideas is a must.
CLOSING 10/03/17
RESIDENCIES, FESTIVALS AND FELLOWSHIPS
The Wheeler Centre's Hot Desk Fellowships are back – once again made possible by the generous support of the Readings Foundation (link is external). Twenty writers will be offered fellowships throughout 2017. This year, an additional Playwright Hot Desk Fellowship will be offered to an emerging female playwright, supported by the generosity of the Just Pretending (link is external) theatre group.
The fellowships, which include a $1000 stipend and workspace in the Wheeler Centre over a ten-week period, have been created simply to give emerging writers the space to write and create. Hot Desk fellows will also have the opportunity to meet, network and work with the Wheeler Centre's resident organisations (link is external).
Join a community of creativity, as well as having the productive space of a desk of your own.
To apply you must complete the online application form, which includes a 500 word sample of writing of the project you will develop during the fellowship, by 5pm Friday, 10 Mar.

Artists are invited to apply directly to co-presenters National Young Writers' Festival, Critical Animals and Crack Theatre Festival.
For 20 years This is Not Art has celebrated Newcastle as a first-rate creative city. As one of Australia's leading contemporary and emerging arts festivals, TiNA provides a national platform for experimental and emerging arts practices. The festival supports artists to take risks, experiment, and extend the boundaries of their art forms and practices. Now is your chance to get involved!
Australian Book Review seeks applications for the second RAFT Fellowship. They welcome proposals for a 6,000 to 8,000-word article on any aspect of the role and significance of religion in society and culture.
Applications close 10 March 2017
Australian Book Review seeks applications for the third ABR Eucalypt Fellowship (formerly the ABR Dahl Trust Fellowship). Proposals are sought for a 6000 to 8,000-word article on the Australian eucalypt in all its forms, with reference to history, literature, science and natural history, Indigenous subjects, the arts, or politics. This Fellowship article will appear in our annual Environment issue later this year.
Applications close 10 March 2017
For over 25 years, the Disney | ABC Writing Program has been lauded as one of the most successful writer programs in the entertainment industry. The one-year program is the only program of its kind sanctioned by the Writers Guild of America, West (WGAW). The program has launched the careers of many writers, including: Maria Jacquemetton (Mad Men); Jane Espenson (Once Upon A Time); Saladin K. Patterson (Psych); Bryan Oh (Chicago Fire); George Mastras (Breaking Bad); and Veena Sud (The Killing).
Created in 1990 in partnership with the WGAW, the Disney | ABC Writing Program is based in Los Angeles and is widely recognized as one of the entertainment industry's most coveted writing programs.
CLOSING 31/05/17
Playwriting Australia is seeking original plays. They approach the selection of plays with care and precision. It is a multi-stage process that involves a number of different readers assessing plays across a detailed list of criteria. It is a process that also allows for readers to be in conversation with them and with each other, ensuring quality control of reader's responses.
They believe terrific new writing must be produced and we do this reading to give playwrights opportunities to develop and/or showcase their best new plays in order to see the work reach production.
All plays submitted to Playwriting Australia are read in their entirety.
Submissions are ongoing.
PUBLICATIONS/ORGANISATIONS SEEKING SUBMISSIONS
General submissions are open for New Delta Review through March! Accepting poetry, fiction, nonfiction, artwork, reviews. $3 submission fee.
"As a journal we are committed to publishing underrepresented voices, and aim to foster diversity in our issues. Although we ask for a small fee for our general submissions, this fee helps us sustain and extend this practice into our community by hosting and supporting readings and other literary events."
CLOSING 17/03/17
Asymptote welcomes submissions of hitherto unpublished translated poetry, fiction, nonfiction and drama; certain types of original English-language nonfiction, including literary and critical writing; as well as visual art. We also have two special features in every issue, with different requirements, specified below. Contributions paid at $200.
We seek hitherto unpublished literary fiction, literary nonfiction and poetry from the seven countries on Trump's banned list (i.e. from authors who identify as being from Iran, Iraq, Libya, Somalia, Sudan, Syria, and Yemen) that have been created in response to Trump's travel ban, or can be interpreted as such. If selected for publication, the work will run either in our Translation Tuesday showcase at The Guardian or in our April 2017 quarterly edition (or both). Submissions of original English-language work will only be considered for publication in our April 2017 edition.
For works in English translation, the decision as to where the work will be placed rests entirely at the discretion of our editor-in-chief, who curates Translation Tuesdays at The Guardian and who will be assembling this Special Feature. To make sure that the articles from this Feature are circulated widely, we will leverage on our eight social media platforms in three languages, and, depending on whether our crowdfunding campaign meets its target, paid ads in high-profile media outlets to promote them for maximum impact. Regular guidelines (see below) apply. Submissions can be sent directly to editors@asymptotejournal.com with the subject header: SUBMISSION: BANNEDLIT (Country/Language/Genre). Queries, which can be directed to the same email address, should carry the subject header:
Veronica Literary Magazine
Veronica is a brand new online literary magazine, started in 2016 by creative writing students at QUT.
They will be regularly publishing a wide range of content, including fiction, memoir, poetry, and art. Producing something different? Send it their way!
They seekr complex representations of all women and non-binary folk. So, if that's your jam, send them your pieces! They are on the hunt for pieces up to 2,000 words for fiction, memoir, non-fiction, etc.Poetry should be up to 60 lines, or a suite of three shorter, related, poems. They would love to see your art, comics, illustrations, graphics, etc. and guidelines are flexible, so if you're an artist send us an email and we can chat about it!
Send your submissions to: veronicaliteraryjournal@gmail.com with "fiction", "memoir", "poetry", "comic", etc. in the subject line. Submissions are open now!
They are currently unable to pay contributors, but will provide critiques and feedback to all submissions.
Submissions are ongoing.
CLOSING 01/06/17
The Newslogue team have opened their platform to the public! They are encouraging all writers and journalists to create an account through www.newslogue.com to post original work to receive analytics, readership growth and revenue.
Their business model puts the money of advertisers directly in your bank account. Minimum industry averages pay between 0.96c and $4.43 per thousand views, one million views per month can produce $4,000 in revenue, direct to the creator. Writers retain full copyright of the work they post on Newslogue
Scum is interested in publishing feminist-friendly work of any variety, but as a general rule your piece should be under 1000 words (50 lines for poetry) and able to be classified as "fiction", "culture", "memoir", "column", "poetry", and/or "review". They tend not to publish traditional reviews of books and films—to get a feel for the reviews they do publish, check the review tag. Feel free to pitch to them if you're not sure if your piece is a good fit. (Please note that they don't accept pitches for fiction or poetry.)
Submissions to Scum are open the first week (from the 1st to the 7th) of every month. The rest of the month, submissions are closed. They pay $60 per piece of writing.
Uneven Floor, an independent poetry publication based in Perth, Western Australia, is seeking poetry submissions for its online magazine.
Unpaid, editors ask that writers read their website thoroughly to get a feel for their tone before submitting. Ongoing.
The Wrong Quarterly are a London-based journal who publish "inventive" works of nonfiction, life writing and essays up to 5,000 words and fiction up to 6,000 words. Submissions are accepted from both British and international writers. Ongoing.
Right Now is committed to covering human rights issues in Australia through free, accessible, creative and engaging online, print and radio media. Creative writing is a great way to explore human rights in Australia: from poetry to flash fiction to long and short pieces. Ongoing.
---
This post was sponsored by an our Patron Angie Holst – thank you Angie! If you'd like to help support the next generation of Australian writers, check our our Patreon page.
Have you got something the community should know about? A job vacancy, competition or call for submissions? Upload it to our live opportunities board for free!
Writers Bloc Community
The Writers Bloc is a community for writers. We provide free anonymous workshopping, advice, events, opportunities, and a paid publishing platform.