Opportunities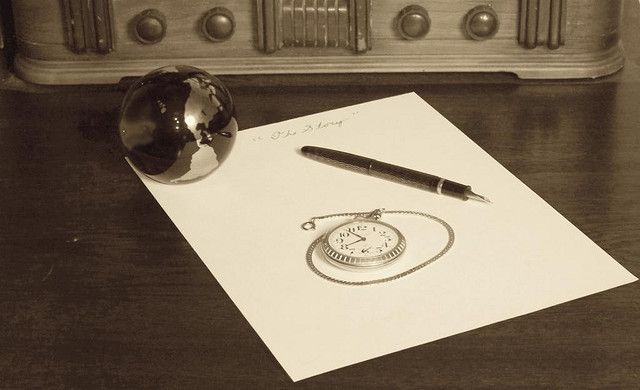 Image source: Flickr / AlexKerhead
Here's a compilation of publication opportunities, writing competitions and more for the month of October:
Writers Bloc
November's theme on Writers Bloc is "Fake it til you make it". We want to hear your stories of guess-work. We want to hear about your impostor syndrome, that skilled job you fluked without the skills, the fake stories you passed off as nonfiction. We're interested in falsehoods, identity and fakery. We're looking for content for our regular columns, and stand-alone pieces. Pitches close 3rd October.
Viva La Novella
Seizure's novella project is back and looking for three capable emerging editors. Applications close 1st October.
Austra Estrada Short Story Contest
The Boston Review's annual short story competition is seeking short stories up to 5,000 words. The award is being judged by Ruth Ozeki. $20 entry fee, online submissions preferred. Entries close 1st October.
Stringybark Erotic Short Fiction Award
This award is for stories up to 1800 words that deals with an erotic theme. Open to international writers. $860 worth of cash and prizes available. $9.95 entry fee, online submissions only. Entries close 5th October.
Sixth Finch
Sixth Finch are seeking poetry and art submissions for their fall issue. Deadline October 15th.
Joseph Furphy Commemorative Literary Prize
The Shepparton-based 2014 Joseph Furphy Commemorative Literary Prize, now in its 22nd year, is open for entries! Seeking works of fiction and poetry in three categories: Open, Youth and Junior. $3 entry fee. Entries close 17th October .
Margaret River Short Story Competition
Margaret River Press are a publishing group who support emerging and established writers in the south west and beyond. Their annual short story competition is now open for entries. Prizes include cash, Margaret River Readers and Writers Festival tickets and accommodation, and publication. Entires close October 18th.
Hachette's Next Big Thing in YA
Hachette Australia are accepting unsolicited YA manuscripts. All genres, complete manuscripts only. Submissions close 31st October.
Sixth Finch Chapbooks
Sixth Finch are looking for submissions for publication as chapbooks. They are reading 20-40 page manuscripts. There is a $10 reading fee. All writers who submit will receive a printed copy of one of the published chapbooks. Submissions close 31st October.
[untitled] Seeking Fiction
[untitled] is the Busybird Publishing anthology, published annually. They are now seeking submissions of fiction. Work can be maximum 8,000 words (they prefer 3-5k), and submissions are only open to writers who haven't been published in [untitled] before. Submissions via Submittable. No advertised closing date.
Hell Yeah Writers Bloc
Submissions for art, text, or a combination of both are welcome. Ongoing.
North & West Melbourne News
This quarterly Melbourne newspaper is seeking a Food and Travel Editor and a Politics & Environment Editor. These are volunteer positions. Ongoing.
Open Pitches
This Tumblr site features calls from editors seeking specific pieces of writing. Ongoing.
Melbourne Spoken Word
This spoken word community website are seeking events coverage, interviews and reviews. Ongoing.
For regular updates on opportunities, or to post one, be sure to check out our Opportunities forum.
havesomepatty
A blurb about you