Opportunities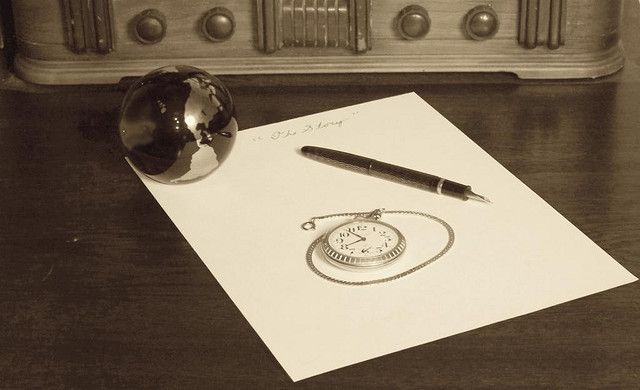 Image source: Flickr / AlexKerhead
Here's a compilation of publication opportunities, writing competitions and more for the month of September:
Writers Bloc
We're looking for young writers (writers under the age of 31). We want to hear from writers of all genres, all forms, and from all over the world. We're looking for content for our regular columns, as well a four posts about various aspects of being a young writer. Pitches close 4th September.
Bartleby Snopes Dialogue Only Writing Contest
A dialogue-based writing contest where work must be entirely made of dialogue, no narration. Prizes will be awarded to works that "most effectively use dialogue to deliver a powerful and engaging story". Entries close 15th September.
The MacDowell Colony
This beautiful New Hampshire artist's retreat has hosted writers like Jonathan Franzen, Jeffrey Eugenides and Ruth Reichl. They are seeking applications for the first half of 2015. Applications close 15th September.
2014 ACT Writing & Publishing Awards
The ACT Writers Centre Awards are open for entires. Categories include short story, poetry and publishing. The closing date is 5pm, 19 September.
KSP Writing Competitions
WA-based KSP Writers' Centre offer three annual writing competitions with an open theme and categories for both adults and youth. Winners are announced in December with entrants having the opportunity to win up to $600 per competition. Applications close in various dates in September.
Mslexia
London-based Mslexia are seeking the first 5,000 words of your full-length (50,000+ words) memoir for their Women's Memoir Competition. £5,000 first prize, and six finalists receive valuable time with literary agents and editors. Applications close 22nd September.
'Waiting' - Creative Nonfiction
This US-based non-fiction magazine are seeking submissions to the theme of 'Waiting' for their essay prize. US$1000 for the best essay, US$500 for runner-up, and publication in their magazine. Submissions close 22nd September.
The Sunday Times EFG Short Story Award 2015
This award seeks original short stories up to 6,000 words. Open to writers with a publishing history in the UK and Ireland, this award is the most lucrative award for a single short-story. Entires close 26th September.
Ian Potter Foundation Fellowship
Australian Book Review and Ian Potter Foundation are awarding $5,000 to a writer to work on a piece of journalism of a topic of their choice. Applications close 30th September.
North & West Melbourne News
This quarterly Melbourne newspaper is seeking a Food and Travel Editor and a Politics & Environment Editor. These are volunteer positions. Ongoing.
Viva La Novella
Seizure's novella project is back and looking for three capable emerging editors. Applications close 1st October.
Open Pitches
This Tumblr site features calls from editors seeking specific pieces of writing. Ongoing.
Melbourne Spoken Word
This spoken word community website are seeking events coverage, interviews and reviews. Ongoing.

For regular updates on opportunities, or to post one, be sure to check out our Opportunities forum.
havesomepatty
A blurb about you