Building Blocs
This is a Building Blocs post from Lou Heinrich.
If you've got a question that you'd like us to research and answer, or an area of expertise that you think the Writers Bloc community might benefit from, get in touch.
--
'Can anyone tell me what a stereotype is?'
In a whitewashed room, I'm sitting on a table in front of nine desks arranged in a C-shape. My posture is an attempt to project a 'relaxed teacher' vibe – this is my first time running a workshop.
My whole body is sweating.
I'm lucky. These teens are switched on, keen to learn, and it's a holiday program, not high school. I only have to give serious eyes while waiting for quiet once, and whenever I ask questions, hands slip faux-nonchalantly into the air.
Despite an unholy amount of armpit wetness, I feel comfortable doing something I'd never done before. It's a gig with SA Writers' Centre (SAWC), teaching a three-hour block in the Digital Writing Bootcamp for teenagers.
You've probably heard about writers' centres – if you're not a member they may seem irrelevant. Before I paid for a membership at SAWC, my image of writers' centres were of watery-eyed retirees convinced they need to publish a detailed family history. In my mind they were a social club for grey literary delusions – a club to which I never desired an invite.
In reality, writers' centres are vibrant. If, dear reader, you are indeed a writer, then I'm sure you've noticed the plural possessive apostrophe in writers' centre. This is because the noun is for you and about you; it is dedicated to you.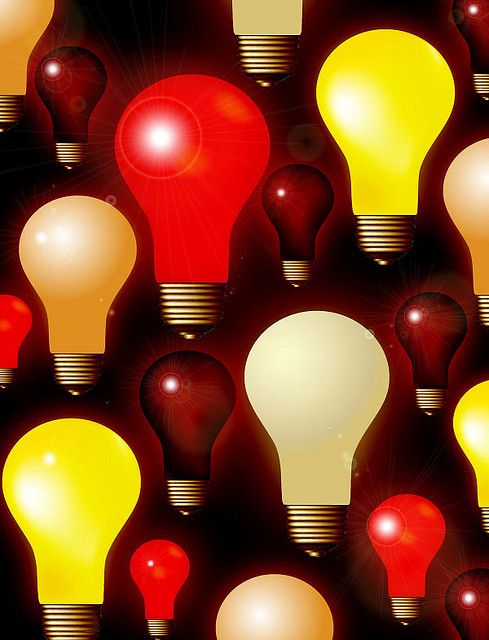 I began a paid membership in 2012 when I wanted to 'get serious'; it was a ticket to finding out how and where to get published, as well as receiving the members' price on workshops. Since then, I've realised there are many reasons to become part of a writers centre. Here are some of them:

Writers' centres introduce you to a community
A writers' centre is often a place: in a library, in a hub of literary organisations, in the corner of an old building; it will have spaces where events are held, desks are used, and writing groups gather.
But primarily, it is a meeting place. Anyone who has gathered their whole self together, taken a deep breath, typed a page and dared someone to read it knows the anxiety that is wrapped up in writing. But this shaky existence is validated when in the company of those who walk the same rocky trail. You can make friends and establish a circle of similar writers, and promote and support each other's work. Most importantly, you can champion one other.
Karen Crofts is the director of Hunter Writers Centre, which looks after the entire Hunter Valley Region. 'The great thing about regional communities is that they are very close. We have 250 members and I would regard about one third of them as my friends,' she laughs. 'It also makes things like readings warm and supportive.'

Writers' centres allow you to share your work
In my teens, my English teacher encouraged me to go to the poetry night that she frequented. Rumour had it she read a poem called, 'My Mammogram'. I never went because I thought a readings night would be awkward, in a room with too-bright lights and empty chairs.
In truth, they can be electric. Whether it be fiction, memoir, letter writing or homage, hearing someone's creation performed with verve and power – often in the back room of a pub, with fairy lights sprinkling the stage – is powerful.
As well as reading nights, most writers' centres are hubs for writing groups. 'You name a type of writing,' Karen says, 'And we have a group for that. The closeness of the community also means that when you workshop things, everyone is really encouraging.'
Positivity is essential; anyone who understands the vulnerability of making art and sharing knows this (for those who don't, it's like leaving the house without skin).

Writers' centres hold literary events
Readings and writing groups are not the only events that writers' centres run. In every state there are author talks (local and famous), book launches, and industry insider events. The Northern Territory Writers' Centre even runs its own festival, Eye of the Storm.
'The next festival,' says Executive Director Panos Couros, 'ls going to focus on some of the underlying positive issues of living in Alice Springs. What we're going to do is highlight the writing communities in Alice Springs – the white community and the Aranda community and other Aboriginal writers.'

Writers' centres know stuff
'One of the most important things for a writer at the beginning of their career is knowledge,' says Aimée Lindorf, Program and Services Manager at Queensland Writers Centre. 'It's vital for writers to understand the industry and opportunities available to them.'
Links to much of this information (competitions, training, manuscript submission, interviews with authors) are available on the centre's website. You'll also find info about local funding and other infrastructure; from grants to literary salons to spoken word nights with substantial prize money.

Professional development
Raelke Grimmer writes book reviews, and YA and children's fiction. She was a member of SAWC before applying to be a writer-in-residence.
In her role, Raelke is given a desk in the SAWC office off Adelaide's Rundle St. 'It isn't really about the desk,' she says, 'For me, it is a wonderful opportunity to play a larger role within the SA community.'
Since taking on the position, Raelke has published work on the SAWC blog, performed at reading events, and helped with workshops.
Most writers' centres run a workshop or masterclass program every three to six months. Taught by working writers who are more successful than you are, these classes can run from two hours to three days (or more!). And while the term 'professional development' stinks of corporate-speak, writers' centre-run workshops are an excellent way to learn from those higher up than you. Most writers' centres run a variety of non-fiction and fiction workshops, and you may even get to learn from a beloved author.

Writers' centres introduce you to opportunities to grow your skills
Amelia Cox took advantage of a NSW Writers Centre (NSWWC) special membership offer to university students. 'I needed to have access to a space of my own, and the NSWWC has this little yellow room at the top of a staircase, with a big window where you can go to write, and you can do it for free.'
Amelia (who writes short stories that explore the ways we react to what life throws at us) commenced an internship at NSWWC earlier this year.
'I look after the blog – I edit the reviews that come in from different writers, and I also write some of my own blog posts. I also do a spotlight and interview authors who are beginning or mid-career. Some of them I even read at uni.'
Neither Amelia nor Raelke are paid for their temporary positions.
'The sad thing is,' says Amelia, 'Not a lot of arts internships in Australia do get paid.' While this is true, Amelia is building up skills that she will use throughout her career.
Once you've shown your face at Writers' Centres events a few times; when you've had a wine-soaked laugh with a program manager at a book launch, your name is no longer just a string of letters. You become a rounded human being, and organisers will think of you when opportunities come up.
In that whitewashed room, in front of a room full of teenagers, I was doing something I'd never done before. The program manager at SAWC had approached me to ask if I would lead a workshop – despite never having taught before, she trusted me to guide a bunch of malleable adolescents!
So if you're not part of your local writers' centre – give it a go! You'll find a tribe that validates the lonely hours. You'll learn how to participate in a community and how to put your hand up for new things. And as long as you make the effort, you'll stretch and grow in new ways.
Here are the websites for the major writers' centres in Australia:
NSW
Booranga Writers' Centre
New England Writers' Centre
NSW Writers' Centre
Hunter Writers Centre
Northern Rivers Writers' Centre
South Coast Writers Centre
Sydney Writers' Centre
Varuna - The Writers' House
VIC
Writers Victoria
WA
Writing WA
Katherine Susannah Pritchard Writers' Centre
--
Lou Heinrich is a stone cold bibliophile who writes about pop culture and women. As well as being the Film Editor at Lip Mag, she drinks far too much earl grey, and celebrates life daily. Find Lou on twitter here.
--
Are you a writers' centre member? Why or why not? Have you found it useful? We'd love to hear about your experiences below.
samvanz
Sam van Zweden was Writers Bloc's Online Editor from 2013 - 2015. A Melbourne-based writer and blogger, her work has appeared in The Big Issue, Voiceworks, Tincture Journal, Page seventeen, and others. She's passionate about creative nonfiction and cross stitch. She tweets @samvanzweden.