Events
Saturday
Writers Bloc is on the road! We're currently at the the Southern Highland Writers' Festival in Bowral, and we're going to continue to update this blog with photographs, recaps and a bunch of fun things from the festival, and we're opening up the blog to a bunch of people that have come along for the ride!
The festival program is chock-a-block with lots of wonderful things this weekend. Some of the highlights include inconversations with Don Watson and David Marr, launches of various books set in the Southern Highlands, and an event featuring Stella Prize-winning (and Bloc friend) Emily Bitto!
In Conversation - Robert Dessaix
This book is about the importance of memoir writing. It's called 'What Days Are For' and the author is Robert Dessaix. It was inspired by Robert's collapse on Oxford Street, Sydney where he was in hospital for 3 weeks. And he asks the question, what is a good day? Out of that question came this book. During the discussion Robert said 'I wanted to use time in a free way than I have ever done before'. He also discussed being aware of a heightened consciousness and living this way.
Robert spoke of the great challenges in his life and told us that 'I died once, then I died again'. I'm really looking forward to what sounds like a really funny read. - Mary
Conversations to Have With Your Kids - Michael Parker
Would you rather your kids be good or smart? This question is posed to Michael Parker, principal of Oxley college, but is something we should all be asking ourselves. How can we play an active role in shaping the ethics of the next generation of Australians? Parker deftly navigates his way through this can of worms with ironic wit, warmth and patience. Briefly touching on subjects such as relative ethics and empirical learning strategies, Parker acknowledges that he lacks answers to most of the questions posed in his book. True to form, this short conversation raises more questions than it answers, but it is certainly the beginning of a very interesting discussion. - Ann
Our Country - Don Watson
Australian identity is largely tied up in cliches of the bush and the outback life. But given that the vast majority of Australians are urban dwellers, how did this eventuate, and how does it continue to shape our national identity? Don Watson tackles this paradox head on in 'the bush'.
With razor sharp wit and confronting astuteness, Watson speaks with courageous transparency about the ambivalence at the heart of Australians' paradoxical identity; the love of the land despite our rampant destruction of it, our celebration of the bushman and our disregard for bushwomen, the shame we endure whilst knowingly enacting vile practices. The willingness to wade into these murky waters is indicative of a kind of bravery that is not commonly associated with the Australian identity, but is something that should be aspired to. The writing of 'the bush' has clearly been a bittersweet journey for Watson, a sentiment that is to be expected in a journey to reconcile our past with our idealised future. - Ann
The Rise and Rise of Literary Festivals - Kevin Parker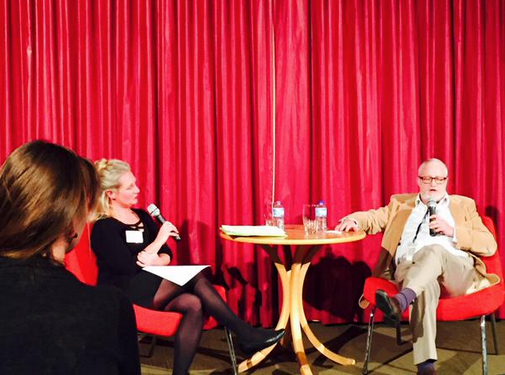 Photo credit: @flipprior
The fact that we could convince half a dozen strangers to jump on the train together and go to a festival almost two hours out of Sydney is testament to the pull of literary festivals.
Kevin Parker is the founder of literaryfestivals.co.uk and literaryfestivals.com.au and seen his success rise with the increase in festivals across the world (400+ in the UK and 100+ in Australia). And he's a native of Bowral, what are the odds?
One of the things that jumped out to me was the thirst for discussion and knowledge that is springing up in communities around the country. And while he said the effect of festivals was manifold, he did acknowledge how wonderful it is for readers to hear their favourite authors speak, even if expectations don't always match! - Geoff
---
Is the good old book dying? The question makes me cringe for I fear I have caught a glimpse of the future in my iPad screen. In the hyper-digital age of smartphones, kindles, and ebooks, the closure of bookshops is a daily reality and avid readers are bracing themselves for the inevitable end.
Kevin Parker in conversation with Michaela Bolzan provides readers with great hope as he declares the presence of a recent surge of literary festivals despite growing fears among booklovers (including myself) that print storytelling is dying out in a digital era. Parker claims that since the birth of literary tours in the late nineteenth century, marked by traveling writers including Wilde and Dickens in America and Twain in Europe and Australia, literary festivals have only grown more popular in recent years in what Parker likens to "an explosion of some literary virus".
Parker suggests that the popularity of literary festivals is a "push back against the saturation of digitalisation". Parker believes that the lure of these festivals lies in the reader's desire to connect with writers and understand the mystery of the writing process. In book lovers, there is a great yearning to open up the otherwise solitary world of writing and reading to find a sense of community amongst "kindred spirits" because as C.S.Lewis said, "We read to know that we're not alone". Literary festivals manifest this idea in tangible form. As I listen, I am left questioning: are we digging a premature grave for our hardbacks? Is it too soon to burn our paperbacks? Parker leaves me screaming yes! Refill those holes immediately, put out your fires! The talk leaves me with the urge to crack open a new book, to feel those delicious crisp pages between my fingers (not scrolling with sticky fingers on a cold screen). I am itching to visit the pop up bookshop outside, to celebrate the printed story and plan my next literary festival visit! - Cassandra
Wonder Man - Malcolm Knox (2pm)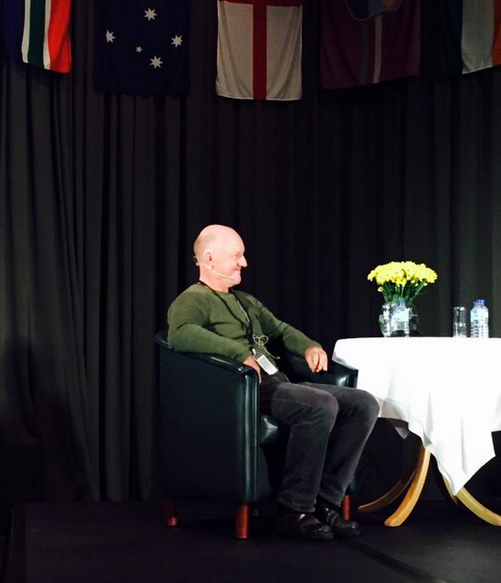 Photo credit: @flipprior
The revelation that parents would lie to their children came as a shock to Malcolm Knox and helped to inspire his latest work of fiction, The Wonder Lover.
The flawed paternal figure of John Wonder is sketched large in the book, unusually narrated through the collective voice of his six children, three pairs named Adam and Evie.
Knox, a SMH cricket columnist, novelist and non-fiction author, has deftly woven a novel with a touch of the Gothic, a story fraught with doppelgangers and doubles that leave readers unsettled.
It is also a modern tale that explores the chaos that love can visit on dreary and ordinary family lives. As the polygamy of the father is exposed when he falls inconveniently in love, his three hidden families must come to terms with their shared existence.
Through their collective narrative voice, the children of John Wonder start with a blank slate and have to "do the digging" on their father. When Verity describes the story as a "fable", Knox laughs and agrees: "Characters in fairytales arrive without any baggage … like all storytelling, it starts on page one."
The tone of Knox's interview with William Verity is easy: it's a conversation between two old friends, sharing their experience as young boys, growing up with fathers who fit traditional molds of providers and distant mentors.
Knox recalls how his parents' past identity seemed to disappear with the arrival of their children he feels. He has little to say about his father, as he was always there.
He remembers his own childhood on Sydney's North Shore as happy and secure, with a father who worked hard during the week and devoted his time to his children at weekends. Growing up, he became intrigued at a young age by the secret lives of parents, first evidenced by some family friends who swapped their spouses.
His own protagonist is a "blank slate" - unsuspicious, ordinary and lacking a sense of smell, a man with no history and a bland, unprepossessing existence – or so it seems at first.
Knox points out that men who you might expect to be the womanising type are sometimes the most faithful men. When real philanderers are discovered the response is often "Him"??
So why the fascination with secrets? Having attended Knox Grammar, Knox reveals he was blithely unaware of the sexual abuse crimes that affected other children at the school. He was shocked to discover during the recent Royal Commission that four of the six accused teachers had taught him. Now, he felt a sense of guilt about being one of the boys who "swam through it all, unaffected."
The process of writing this book - not the moment the finished product landed in his hands – gave him great pleasure. Critical moments - such as what happened next when two key characters locked eyes through a window - gave him "hot flushes" as he wrote, he said.
He says when he started telling people about his book, he found the incidence of people revealing their own secret second families quite phenomenal.
"My reaction was always how did he get away with that - how did he manage the logistics?" Cassandra and Flip
In Conversation - David Marr (3.30pm)
With a critically acclaimed biography of the late Nobel Prize winner Patrick White under his belt, author and political journalist David Marr says he is always on the lookout for "one more life to write".
"It has to be worth it. And it has to be Australian," he said.
And they would have big shoes to fill. As Marr's longtime friend and able moderator Lisa Forrest pointed out, 1991's Patrick White: A Life was highly regarded as a biography that set new standards for the genre. The man himself - artist, activist, playwright, novelist - was a giant in so many ways.
Marr worked on White's story for nearly 10 years: he explained that his bigger projects had always been about things he believed people misunderstood, and that if properly understood, would change their minds.
Big, important, contradictory lives worth explaining are his forté - "they're the things I like to spend time writing," he said. And by luck, he said, he had had access to White's "gorgeous material, his words" from the age of five, when White even set out what he'd like to receive from Father Christmas.
"(His was) a life worth telling - he's a great writer, a penetrative thinker, a grump, one of the funniest people I ever met. He shaped me," he said.
In a discussion which variously touched on his strident views on the current and former government, asylum seekers, the recent furore surrounding the ABC and Cardinal George Pell ("I'm not finished with Pell," he warned) Marr was at his best offering reflections and tidbits from his own accomplished life.
He is still deciding whether to write about the influence on his life of his childhood in Pymble, admitting he was tempted: "You can't get away from Pymble," he said drily, pointing out the Southern Highlands was merely an uphill extension of those leafy surrounds.
"My mind goes back there more and more to it's decent and peculiar way of life ... its fears and expectations. It was odd and sweet, you know ..."
He revealed his father had engaged in a lifelong battle against gum trees, ending each week standing "perfectly content for half an hour" burning off a pile of leaves swept up by his children within their designated patches. Sadly, the thick smoke would drift down to clog the airways at Mascot and the practice was eventually banned.
Brought up to "go through with things", Marr abandoned any notion of acting after dutifully graduating in arts and law (his brother told him he could never handle the maths of architecture) and engaged in a brief "high powered, illuminating and miserable" career as an articled clerk.
Having worked for just one day as a lawyer in England, he returned to Australia in the early 1970s to embark on a career in journalism committed, he said, to the rule of law.
"I didn't want to be somebody else's voice for hire ... I was morally haughty about it," he said.
Finding a job at The Bulletin, he was taught by editor Pat Rolfe how to be a journalist and not to "show off too much": "Did you take that advice...?" Forrest quipped.
At his next job at The National Times Marr would write sweeping narratives to explain events, disasters and triumphs. In those days, you could write 10,000 words - what we used to call "long reads".
He said the Whitlam dismissal remained the moral event of his professional life. The editor Trevor Kennedy's secretary had informed him the Governor General had sacked the Prime Minister and he responded "Cathy, it doesn't work like that ..." His resultant rage at the events that followed would inspire his first book, Barwick.
Marr's admiration for Whitlam would come between him and his father. Marr had regarded his leadership as a breakthrough from the "stuffiness" of the Menzies years, the "false hopes" of John Gorton, the "pathetic" Billy McMahon and "insanity of censorship". His father suffered some financial detriment from Whitlam's approach.
Marr had told his father he was gay in his late 20s, taking a cab to his father's works because he didn't trust himself to drive: "I thought I was saying good bye to him." His father responded that he was so much happier: "This is obviously how you must live."
But having agreed on Marr's lifestyle, they argued frequently about Gough.
Marr said he was so annoyed that when Barwick was published and both his father and Whitlam attended, he deliberately didn't introduce the pair and has regretted it ever since. "I still feel really awful about that."
Marr's almost 40 years of political journalism had been driven by a fear of governments falling short of the rule of law. He long ago abandoned any hope of being a great novelist after learning from White that his characters kept him awake at night striding about in his mind.
Realising he had been denied the novelist's "inventive imagination", he stuck with journalism, which he loved.
These days, Marr writes for Guardian Australia and is trying to interest publishers in a book on the 25 per cent of Australia he says feels "hems in and bewildered by change".
"The group that "wags the dog" in a prosperous, liberal well educated country where just about everything goes right, they are the ones used as the fodder of fear," he said.
"We are being driven by panic at the moment and I despair of it." - Flip
Festival Frivolities - Saturday
Photo Credit: @cisobel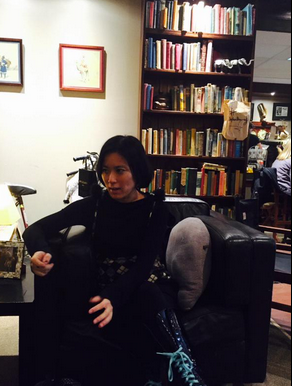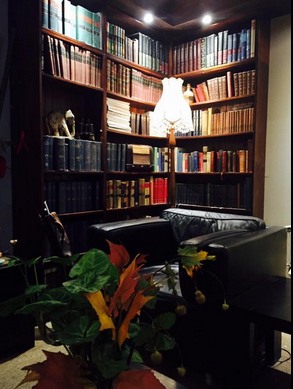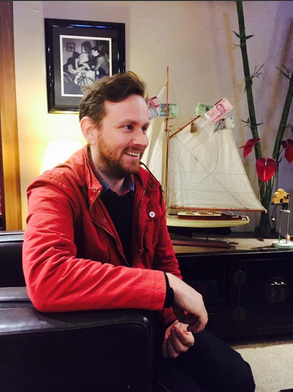 Photo credits: @flipprior & @geoffsopinions
Sunday
Refreshed from a lovely night at the Berida Manor (very Twin Peaks/The Shining vibes) and fuelled with a buffet breakfast, we were back to the Bradman Museum for the second day of the Southern Highlands Writers' Festival.
A life in words - Peter Yeldham
If Peter Yeldham's claim that writers work better in the cold, then today is perfect writing weather. Michaela Bolzan opened the second day of the festival by joking about the chilly conditions in Bowral yet it was nice and cozy, pushed into the snug theatrette at the Bradman Museum.
Peter Yeldham's extensive writing career includes scripts for award-winning miniseries including 1915 and All the Rivers Run. His adaptation of Bryce Courtenay's novel Jessica won a Logie Award. He also worked for a time at 2GB after an unsuccessful career as a jackaroo (I kinda wanted to hear some more about that).
One of the best pearls of wisdom I got out of the chat was this. Peter relayed some advice from a producer in his early radio career who said "You may have an audience of thousands but you really only have two people in the audience and you don't want them to reach the shit point. This is the point where people just stare at the radio, say what's that shit? and turn it off."
Another interesting thing he said was that the writer is the most important person in the whole thing until the screenplay has been written. After that, get out of the bloody way. While it was interesting to hear about the golden age of UK television and the stages of Berlin and Paris, I did find it hard to relate to as a writer today. - Geoff
Australian Rural Romance - Pamela Cook
Close to Home is not just about romance. There are many serious and relevant issues to cover for our time from land and work to the environment. Pamela Cook, the author, explains that Australian rural romance is a repackaging of the bush idea, a love affair with the bush. Close to Home is Pamela third book, her previous books include Black Wattle Lake and Essie's Way.
I found the most interesting point that Pamela made was that the heroines are no more the down trodden type of heroines. The protagonist Charlie is a vet who explores the conflict in the rural area around the horse Hendra Virus. I think after hearing Pamela speak that I would like to contribute and write Australian Rural Romance. I think I just may. - Mary
The Bard Lands - Matthew Gibbs
Matthew Gibbs, is no doubt an avid Shakespeare fan and he does not miss an opportunity to perform selected lines with great fervor – a throwback to his days as a young actor perhaps, but the literature lovers in the audience enjoy hearing the Bard's words come to life before them. Today Gibbs takes us on a tour back in time to Shakespeare's world and explores his love of Italy, a land he only ever explored vicariously through his own creations. Although there is a slightly absurd suggestion from an Italian scholar in recent years that the Bard was in fact Sicilian and fled to England as a Calvinist escaping religious vilification. Gibbs quickly dismisses this with a sardonic grin along which he retains as he recounts the conspiracy theories about Shakespeare's true authorship with the suggestion that even "Queen Elizabeth" was a suspect.
Gibbs' presentation begins with a lively performance of the prologue of Romeo and Juliet, a fitting tribute to Italy both in form as a Petrarchan sonnet and in content. Gibbs claims there was something irresistible about Italy for the conservative Elizabethans who were drawn to tales of a land that was "firey, foreign and exotic". Shakespeare's Italy opened guarded English minds to a world fraught with danger and pleasure in equal doses. Gibbs tells us that in Romeo and Juliet, the word "blade" is used for the first time to signify both a fine young man and the sharp end of a sword. In his summation, the duality of pleasure and pain was seen as essentially un-English, essentially foreign, essentially Italian. What Gibb's refers to as "a good Italian job" always proved a winner for Shakespeare and whilst three quarters of Shakespeare's plays are set in foreign settings, one third of his work is set in Italy proving its undeniable allure.
Gibbs claims the reasons for this can be attributed to two primary explanations, the first being that Shakespeare wrote during a time of political unrest, Elizabethan and Jacobean England proved dangerous and for the expression of free thought and any criticism could be lethal. The second stems from Shakespeare's love of appropriation, taking tales from oral tradition and folklore and transforming them into more complex stories with three-dimensional characters and exposing the flaws of humanity – central to Shakespeare's incredible legacy. Gibbs credits the sense of authenticity evident in Shakespeare's foreign plays with not only his great imagination but also his immersion in foreign stories and literature, especially Machiavelli –after all research is an essential part of the writing process. Additionally, there is a suggestion that Shakespeare used the anecdotes shared by his players who often travelled across Europe for work – interestingly; Shakespeare himself did not take the journey.
Gibbs is an entertaining speaker and approaches the Bard with great humour when he discusses the importance of retaining the origins for the appropriated tales. He asks, would Shakespeare have the same impact if the setting changed?
"It is I Hamlet, the Kiwi" the audience laughter that follows reflects an intimate knowledge of the troubled Danish prince. Gibbs goes on "Two households both alike in dignity, in fair Villawood where we lay our scene." Perhaps the second joke is more fitting – Villawood, like Verona has had its share of conflict in recent years but Gibbs does have a point, there is magic in the worlds Shakespeare creates and just as powerfully today, audiences are transported on a mysterious voyage across countries and through time.
Diana Thompson Book Launch
Coming up
Edwina Wyatt Book Launch
Coming up
Stella Prize Winner - Emily Bitto
Coming up
---
Geoff Orton
Geoff Orton is the founder of Writers Bloc. He's also a teacher and a Boston Celtics tragic.