Events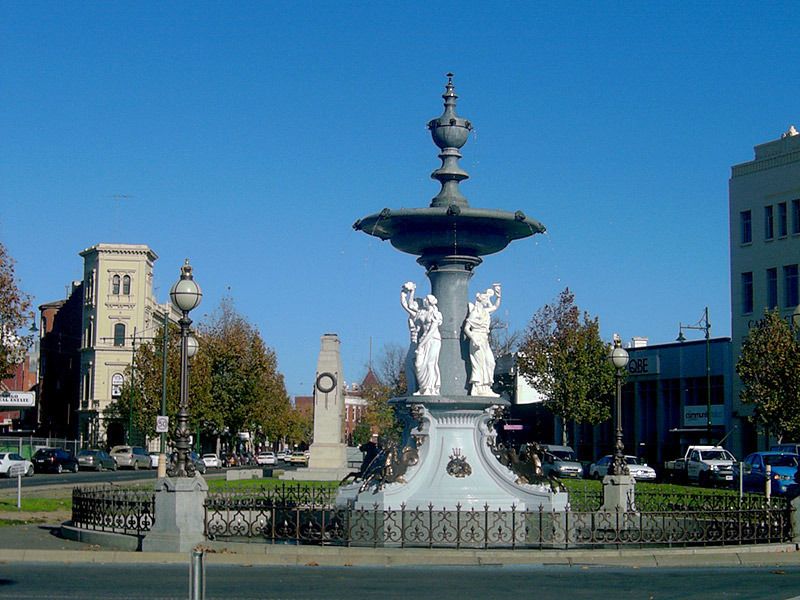 Image source: Wikimedia Commons
Writers Bloc is hitting the road - again! We're thrilled to be partnering with the Bendigo Writers Festival for a pop-up #WriteHere session across the weekend. Like our regular #WriteHere sessions in Melbourne, Sydney and Torquay, this is a great opportunity to meet like-minded people, put your head down, and get some work done. It's not a workshopping space, just a good excuse to get some work done – we call it 'positive peer pressure'. We're excited to be doing it in a place as gorgeous as Bendigo!
We'd love for you to join us to photograph, blog and review the festival. We'll be updating the Writers Bloc blog with events coverage from those who drop in over the weekend. You can have a look at our coverage of the Southern Highland Writers' Festival a few weeks ago - we'll be live-blogging Bendigo in the same way.
The festival program is packed with great stuff, and with more than 70 events across five venues, there's something for everyone. We're particularly looking forward to hearing Nam Le talk about his much-loved collection The Boat, exploring the future of writing with Marcus Westbury, building some practical skills around plotting, and remembering Enid Blyton fondly with Robert Dessaix. There's a healthy helping of Writers Bloc alumni in the program, too, including Alice Robinson, David M Henley, Graeme Simsion, Jane Rawson, Kirsten Krauth, and Lee Kofman.
Details:
August 7-9.
Our #WriteHere sessions will be held in Dudley House, which is close to all the other BWF venues. We'll be a space for you to drop in and out of freely, at the times listed below. We'll have tables and chair set up, wifi access, and a kitchenette for tea and coffee.

· Saturday: 11.30am - 3.45pm
· Sunday: 11.00am - 2.30pm
Travel:
Bendigo is about 90 minutes' drive from Melbourne. We'll also be travelling as a group from Southern Cross station on Saturday morning (8th August), where we will meet up and leave on the 7.19am V/Line, arriving in time for the first sessions on Saturday.
Accommodation:
You can find accommodation options for the weekend at the sites below.
Bendigo Airbnb
Hotels in Bendigo through Booking.com (there are some on the very same street as the festival venues!)
Stayz accommodation
Will you be joining us on our road trip? You can RSVP through our Facebook event, or send us an email.
samvanz
Sam van Zweden was Writers Bloc's Online Editor from 2013 - 2015. A Melbourne-based writer and blogger, her work has appeared in The Big Issue, Voiceworks, Tincture Journal, Page seventeen, and others. She's passionate about creative nonfiction and cross stitch. She tweets @samvanzweden.