Literary Cities
---
This is my second time visiting New York City in the winter. I've decided that a lot of brilliant writers come from this place because for several months of the year it's too cold to go outside and do anything. I mean, I'm dog-sitting for a friend of mine and this morning I left my gloves at home when I walked the dogs, and my fingers were so cold I was actually grateful when one of them took a shit and I picked it up in the plastic bag because for a brief, beautiful moment, I felt warmth in my fingertips again.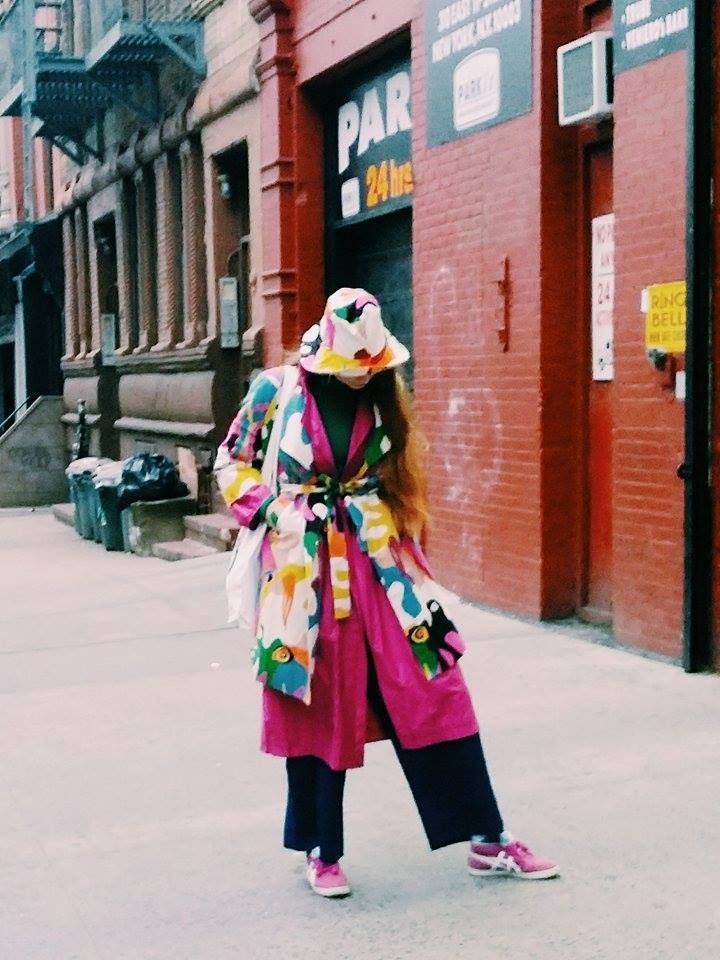 You can go ahead and read the Wikipedia article about the actual New York literary scene, but the feeling I'd like to try and get across to you (aside from the subzero temperature) is that the awesomeness of this place is both liberating and encouraging. You can yell at yourself on the subway and nobody will mind. You can take a lizard for a walk through Central Park and nobody will mind. You can write a novel in a genre that doesn't exist yet and nobody will mind. For some people I suppose this could feel disheartening, and I understand that, but I come from Brisbane.
Brisbane celebrates a particularly vicious kind of tall-poppy syndrome that sniffs out creative go-getters. In Brisbane I sometimes feel like there's an Eye of Sauron at the top of the Stefan Sky Needle. It watches me, waiting for me to take a creative risk, then at that moment when I'm struggling to explain my professional goals to some lawyer at a cocktail party, it rains down a cynical hell of doubt and self-loathing.
As I sit in a café in East Village writing this, I feel ashamed I ever let someone else make me embarrassed to chase my dreams. A few days ago I stood in the middle of Times Square, surrounded by hundreds of billboards and thousands of people, and felt a euphoric liberation. I put my arms out and spun around like I was in a movie! There's so much happening nobody has time to put me down.
I'm here for New York Fashion Week interning as an assistant to one of Australia's biggest fashion bloggers. Her name is Zanita and she's a fantastic boss who has just moved to the big apple for real. Hearing her Aussie accent amongst the high-flying crowd here is enough to remind me that we are all made of the same kind of flesh and bones, and I don't not deserve to be here.
In the past week I've sat in the same runway shows as some of the biggest names in fashion media. I assisted at a photo shoot in Milk Studios, where countless glossy editorial visions have been realised. I am a part of this industry - this scene - that felt like a distant dream to me when I was applying for the role back in November on my deck under a possum-filled palm tree in Paddington. Two days ago I picked up a flute of champagne at a party shortly after the editor of Vanity Fair did. These things "just happen" in New York sometimes. In Brisbane... not so much.
I'm no social darwinist, but the rhetoric here focuses on independence and I'm subscribing. It ties into that sense of liberation. I'm proud of my try-hard status, and over here it's encouraged – celebrated, even. Kicking goals and sharing success is standard behaviour. People attribute achievements to hard work as though it's a linear process. You can start fetching coffees but if you sweat and bleed enough, you can get a gig writing copy. Then you assist on a feature, and then one magical day you'll get the commissioned by-line. That's New York. A straight run up the avenue – the horizon always in sight. In Brisbane I struggled to even be honest about the reason for my trip over here.
An unpaid internship? For a fashion blogger? And that's why you quit your job? Sauron is a dickhead.
Maybe I love it here because it represents my final break-away from the legal profession. When I return home in two weeks' time I'll be moving in with my boyfriend, launching Issue #1 of Hot Chicks with Big Brains, and having coffee with a publisher - all within a month or so after finishing work as a Judge's Associate. Today when I pull on my beanie and coat to brave the cold, I feel like I'm braving a new world. A life that I have finally chosen for myself. New York is exactly the place for people like me right now – with more determination than sense.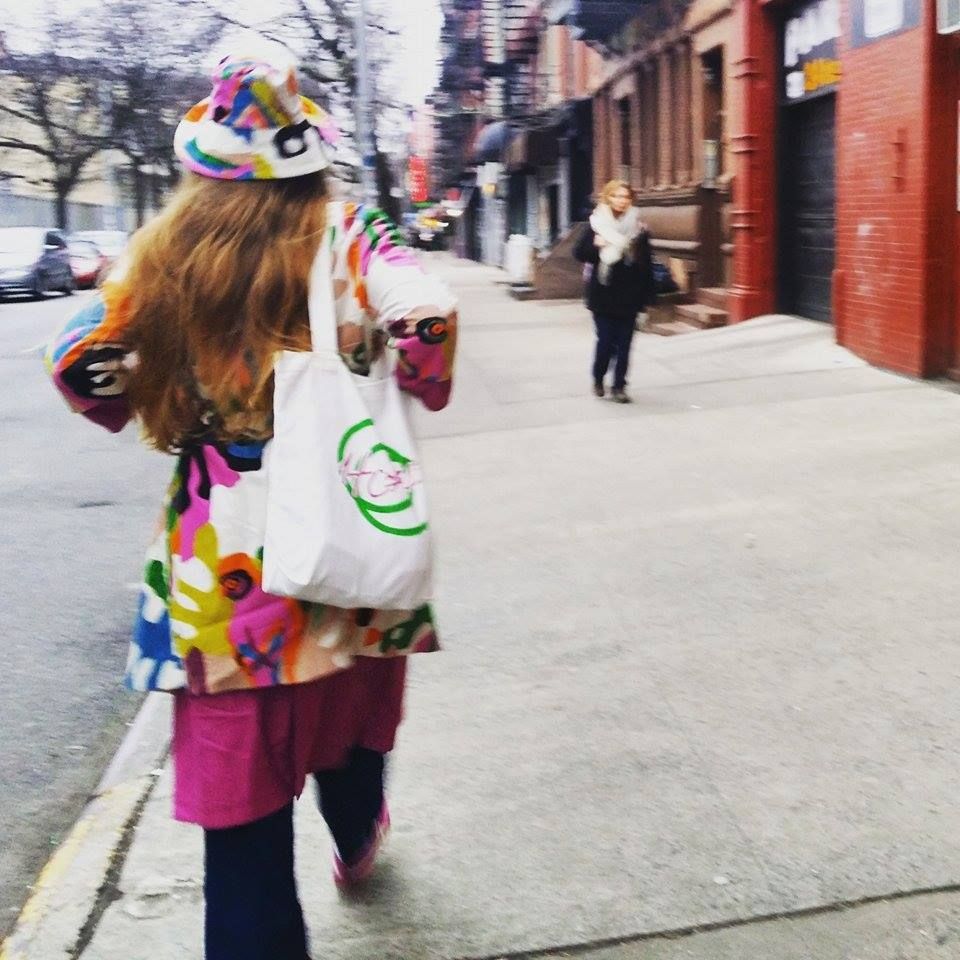 I also love it here because bodegas on every corner sell alcohol, and down the road from me is a place called 'Insomnia Cookies' that delivers fresh-baked peanut-butter-cup biscuits all through the night and into the wee hours of the morning. Naturally, I'm nervous that when I return home I won't be able to get cookies delivered at 3am. I will, however, return to a loving family and a city where I don't need a sugar daddy to make rent. New York can be cruel to young creatives too, of course of course. The girls are so thin I think they must ache when they walk down the street in this weather. If you don't stick to your own definition of success you could feel like a small fish for eternity.
It's not all gravy, but nowhere is, right? People I meet ask me what I do, and then they ask me when I'm moving to New York. I laugh and politely ask them to phone my boyfriend and help me convince him he no longer needs feeling in his fingertips during certain months of the year.
New York offers the reassurance that I am young and healthy and determined – and so I can do whatever I work hard enough to do. It's not yet time for me to actually move *clears throat, looks at boyfriend* so:
I've resigned myself to Plan B(ri): bringing the Empire State of Mind back through customs.
You can do it too. All that's required is to be so busy that you don't sweat other peoples' issues. Encourage pride in the achievements of your peers – particularly creative ones. Shout out loud about your own work! Take your lizard for a walk if that's your jam! And if you see me at a cocktail party and thow any shade, I will not be ashamed.
Bri is documenting her Internship as part of What Is She Doing, our original video series. Check it out here.
---
This is a Literary Cities piece, part of a series where writers reflect on the places and experiences that have inspired them. To read more like this, click here.
Bri Lee
Bri Lee is a Brisbane-based writer and the founder of Hot Chicks with Big Brains. She also works in photography, videography, and editing, and her work has appeared in Scum, Voiceworks, Acclaim, and Spook.