Building Blocs
This is a Building Blocs Piece, on building relationships between freelancers and editors.
---
Editors are the literal gatekeepers to publication. Learning how to build good relationships with editors is one of the most important skills for freelance writers seeking success.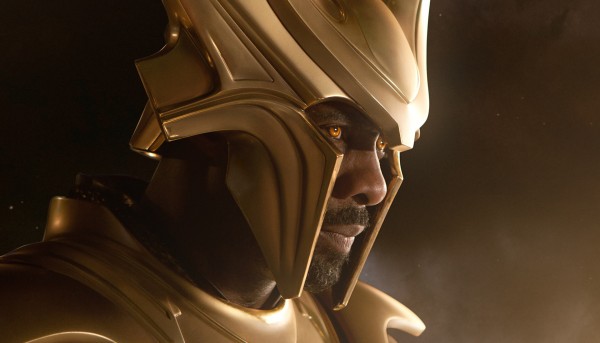 Portrait of Gatekeeper – Supplied
There are many ways writers can work to build productive relationships with their editors, from the obvious (find out their name) to the more specific (craft a great pitch). Focusing on improving professionalism in this area can help writers not only get published, but improve their craft along the way.
Firstly, a writer should always, always, be familiar with the publication and editor prior to pitching. Reading the magazine, newspaper or journal will give an indication of the style and tone of pieces that editors will be looking for. Submission guidelines, usually found on the publication's website, will indicate what kind of pitch (be that a brief outline to completed draft) an editor wants.
Learning how to write a solid pitch will saves time for both writers and editors. Do some research on sites like Writers Bloc, Pitch, Bitch! and state writers centre websites to find out how other writers put together successful pitches. A good pitch will answer the questions:
• What do you want to write?
• What is your unique take on the issue?
• Why should you write it?
• When can you write it by?
• What evidence do you have (links, first hand experience).
Dot points can come in handy when information gets too long for an email. Give the editor all the information they need to make their yes or no decision, and make it readable in a few minutes or less.
Sadly, the stereotype the writers don't meet deadlines exists for a reason. Being the writer that breaks the mould can earn serious brownie points with editors! If an emergency crops up and you're not able to submit to an editor by deadline, communicate with them honestly and quickly once you've realised, so they can either fill your spot with other copy, or reallocate their time to edit your work once you've gotten it to them. Your late submission can create a flow on effect that impacts many people besides yourself.
When it comes to improving craft, editors are a writer's best friend. Editors might give feedback to writers in a variety of ways. They might send back a document with track changes and comments, an email with notes, or a new draft that they've worked on for your approval. Feedback from an editor might even take the form of a rejected pitch.
Whatever feedback you get, whether it's hours of work, a few quick comments, or a polite "no", recognise it as a valuable opportunity to improve your skills. Get into the mindset of seeking the kind of constructive criticism that will enable you to grow.
Remember that editors are people, too. They have lives outside of work, deadlines to meet, budgets to make and they are most likely just as stressed, or even more so, than you. Editors can seem scary, sitting silently on the other end of a hopeful email. But, in reality, they're people looking for great new writers to publish, and that might just be you.
Follow up with editors you've worked with and keep in touch. If an editor encourages you to send in another pitch if your first idea doesn't fit, do it. If you've published an article with them and had a good experience, pitch again. If your initial pitch was a one-off, keep in touch via social media, so that you've got your finger on the pulse, and you can remind them that you exist.
The writer-editor relationship needs to be built on a stable foundation of trust, in which both parties recognise that they are striving towards shared goals. Writers need to approach the relationship keen to collaborate and improve their writing, and editors with a balance of empathy to the writing process and a keen eye for writing that will fit snugly into their publication. Learning how to work well with editors is an excellent first step towards freelance success.
---
And while you're at it, why not pitch to us? Writers Bloc is currently looking for contributors – click here for details.
Lauren Sherrit
Lauren Sherritt is a Brisbane based freelancer, playwright and director. Her writing has been published on Junkee, The Cusp, The Financial Diet and Australian Stage, and produced at Anywhere Theatre Festival and Short + Sweet Festival.